These steps will give individual employees access to review forms and applications through their online accounts (items will be offered as PDF documents). These steps will also allow you to change or add new forms/applications items from those originally setup during the Add Client process. Since, the system collects information differently based on the forms loaded, FormFire suggests loading the various forms your agency may want to use for quoting.
While on the Clients screen, click the Orange Menu Box and select Manage Forms.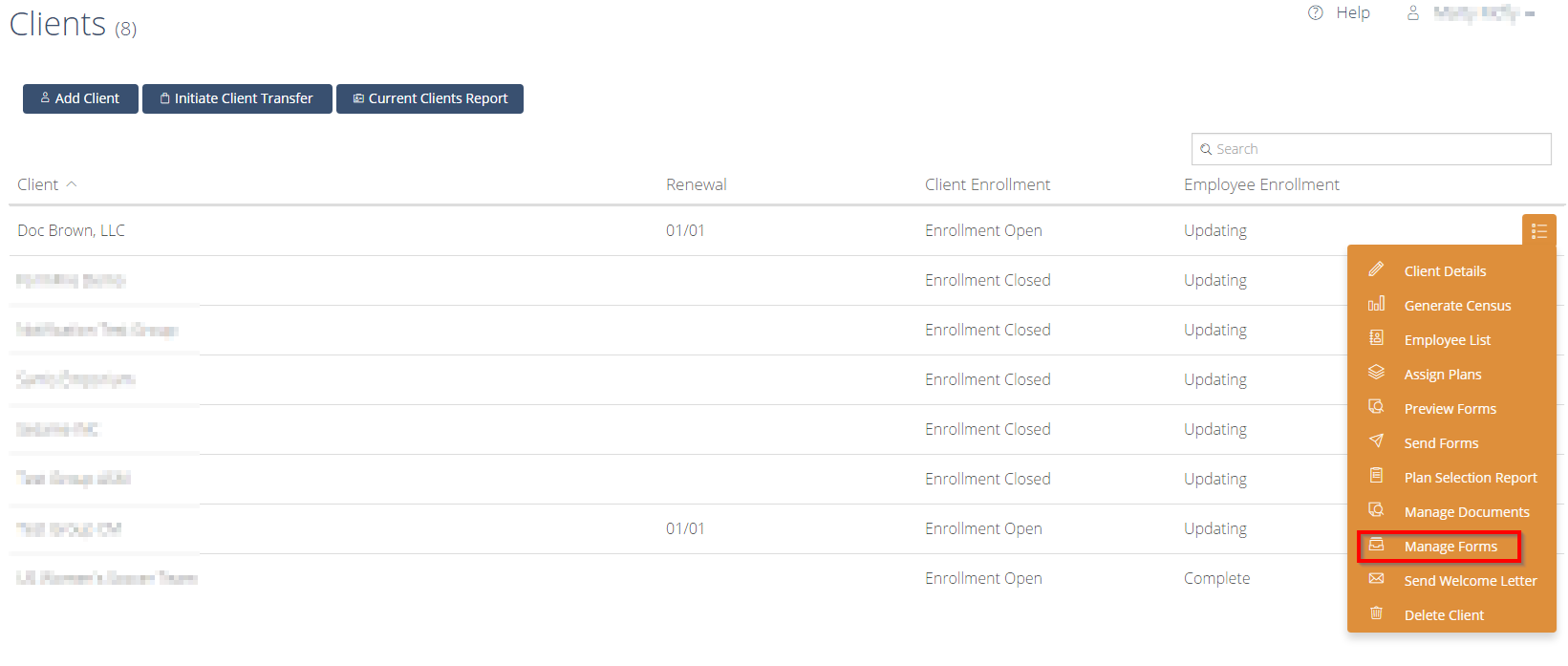 On Manage Forms, you will be able to add or change the form/s needed for a pre-screen or enrollment submission.
You will be able to add as many forms as you need by clicking the Add Form button.
Please note: Forms displayed with a prepended "~" do not have medical conditions mapped. They will appear a first alphabetically.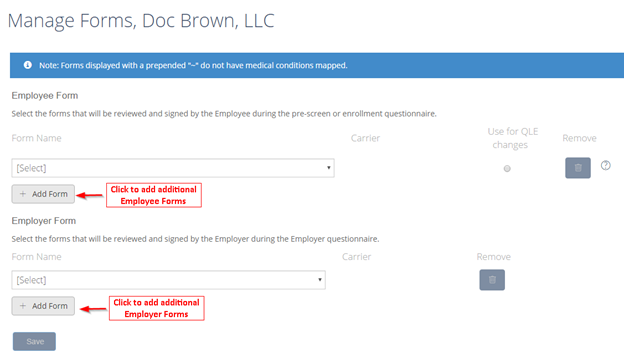 Once you have entered the appropriate form/s, click Save.
Individuals will be able to view, access and download items in their online accounts at the Form Review screen in the Review & Sign area.