The Document Center allows Brokers to store and share files, securely within the FormFire system.
On the Client Dashboard, select Manage Documents from the Orange Context Menu.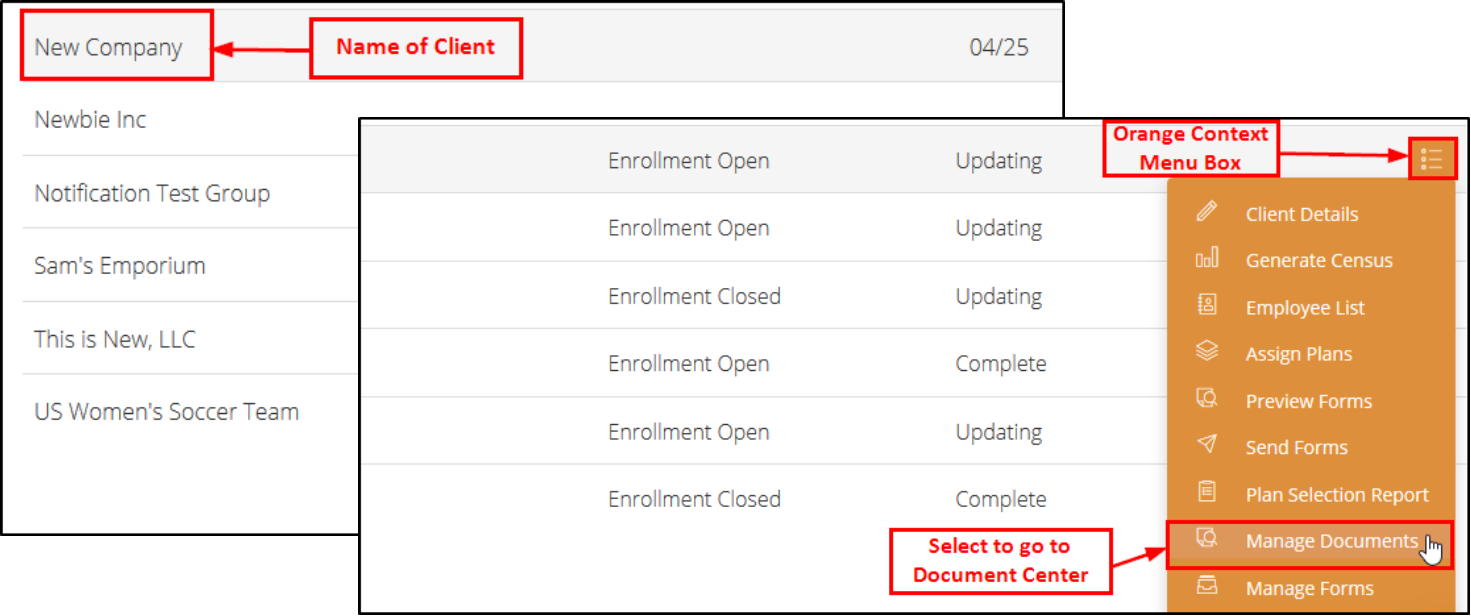 In the Document Center, you will be able to see all documents that you or the HR Manager have uploaded to FormFire for the Client.
You'll see 2 options here Add Document and Request Document.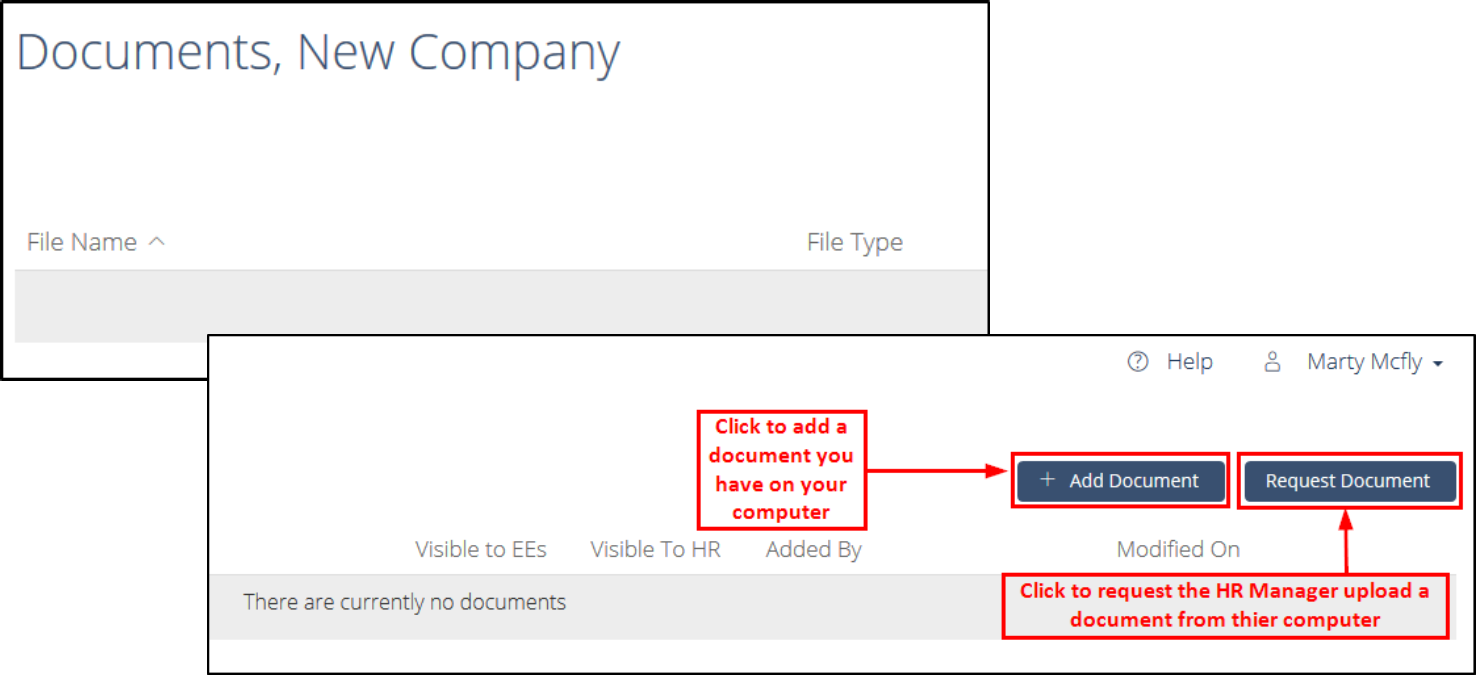 Add Document:
Browse your system upload any relevant documents needed for the group. We have some preset categories or you can choose Other to include something that's not on the list. You can add things like Wage & Tax Statements, Prior Carrier Invoices or anything that you may need to attach when sending a Prescreen or Sold Case for enrollment.
Checking the box that says Visible to Employees will put the file in the Benefits Document section when the Employee logs into FormFire as well as the Document Review page. While checking the box that says Visible to HR will only show on the HR Manager's Document Review page as well as the HR Manager's Document Center.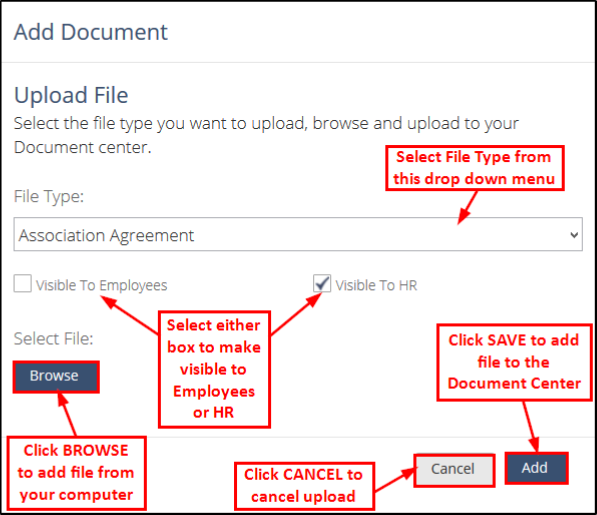 Request Document:
If you're missing a document and need it to be provided by the HR Manager, you can initiate a request. The notification will appear on the HR Dashboard, prompting the HR Manager to upload the requested file.