Log into your FormFire account and locate your client from your Client Dashboard. You will need to click the Orange Context Menu on your Client Dashboard and select Client Details.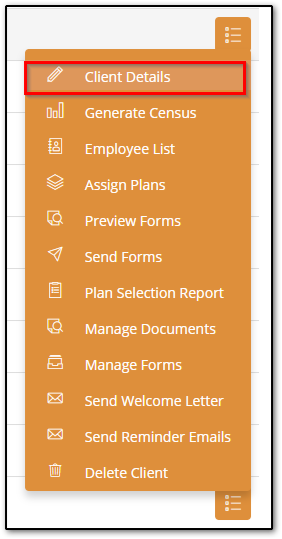 It'll open a screen with multiple sections of information that require attention.
Scroll down to the Custom Enrollment Options and make sure Enable Employer Group Medical Questionnaire has the check mark next to it.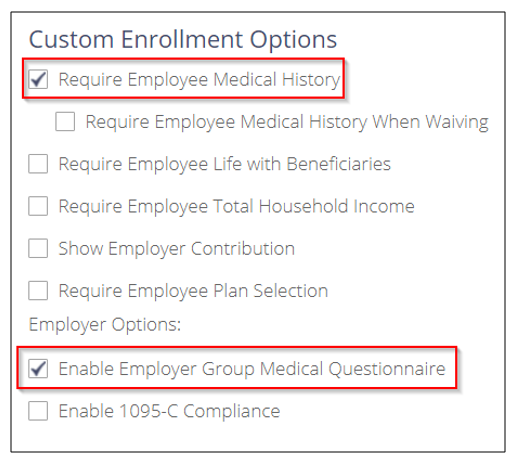 The following two fields MUST be selected in Custom Enrollment Options.
Require Employee Medical History: Defaulted on, this activates the Medical Health Questionnaire.
Enable Employer Group Medical Questionnaire: Turns on the Employer Interview on the HR Dashboard.
Make sure that you click the Blue Save button at the top of your screen for your Client to be saved in FormFire.