The Review Documents page allows you to view your information mapped onto an actual Insurance application. The applications that appear on this page were assigned to you by your Insurance Broker. This review process is very important. This is your last look at your applications before you sign.
To view the application, simply select on each PDF link. This will allow the application to generate. Depending on your browser, the application will either generate in a separate window or tab. If you have any questions on what has mapped on the form, let us know!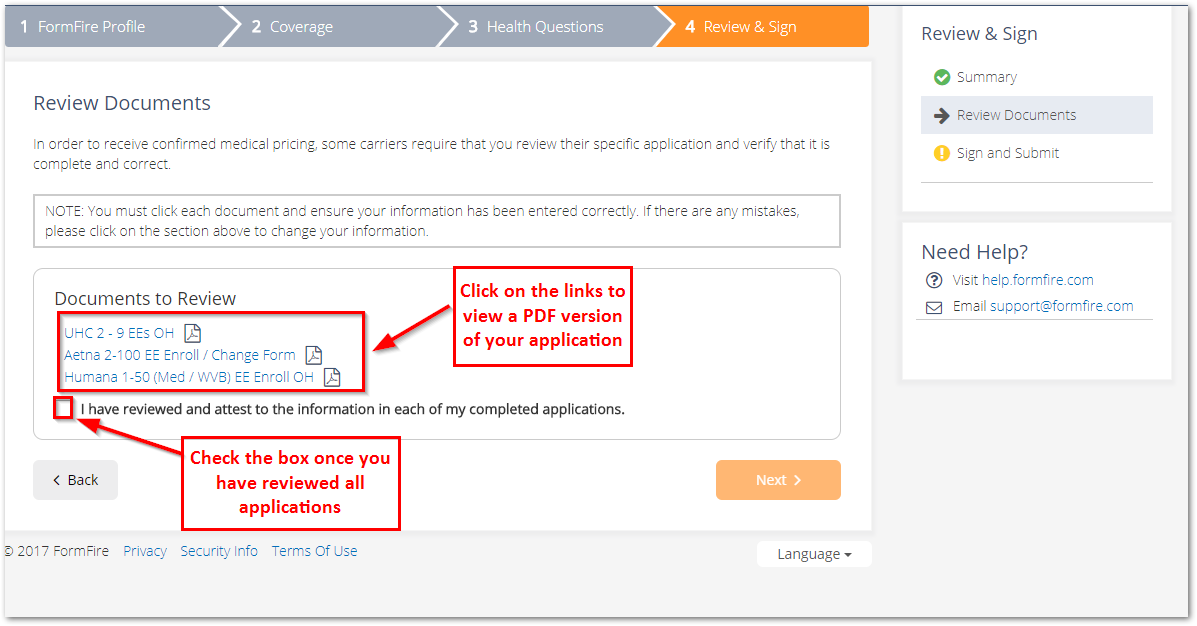 NOTE: Make sure that you have your pop-up blocker turned OFF!
Repeat this process until you have reviewed all applications. Once finished, make sure to check the "I have reviewed and attest to the information in each of my completed applications" to move to the Sign and Submit page. Select Next to move on.
Click
here
to see how you can contact our FormFire Customer Support team for technical assistance. However, if you have any questions regarding your benefits,
please contact your HR Manager or your company's Insurance Broker
.