When you log back into your FormFire account, you'll see that your Employee Landing page will indicate that it's time for you to make your benefit plan selections.
You'll also see how many days you'll have to complete your selections and when your actual coverage will begin. To select your benefits, simply select the Select Benefits button: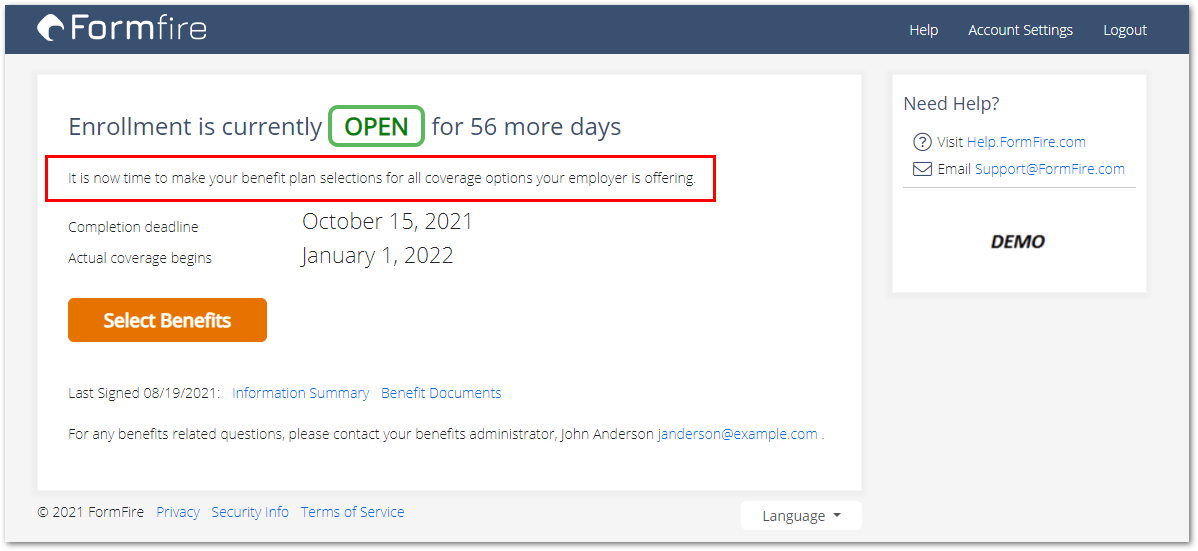 Selecting Medical Benefits
Once logged into your account, you'll see that a new section has been added called Benefits. This is where you'll select the benefit plan that you wish to enroll in for your company.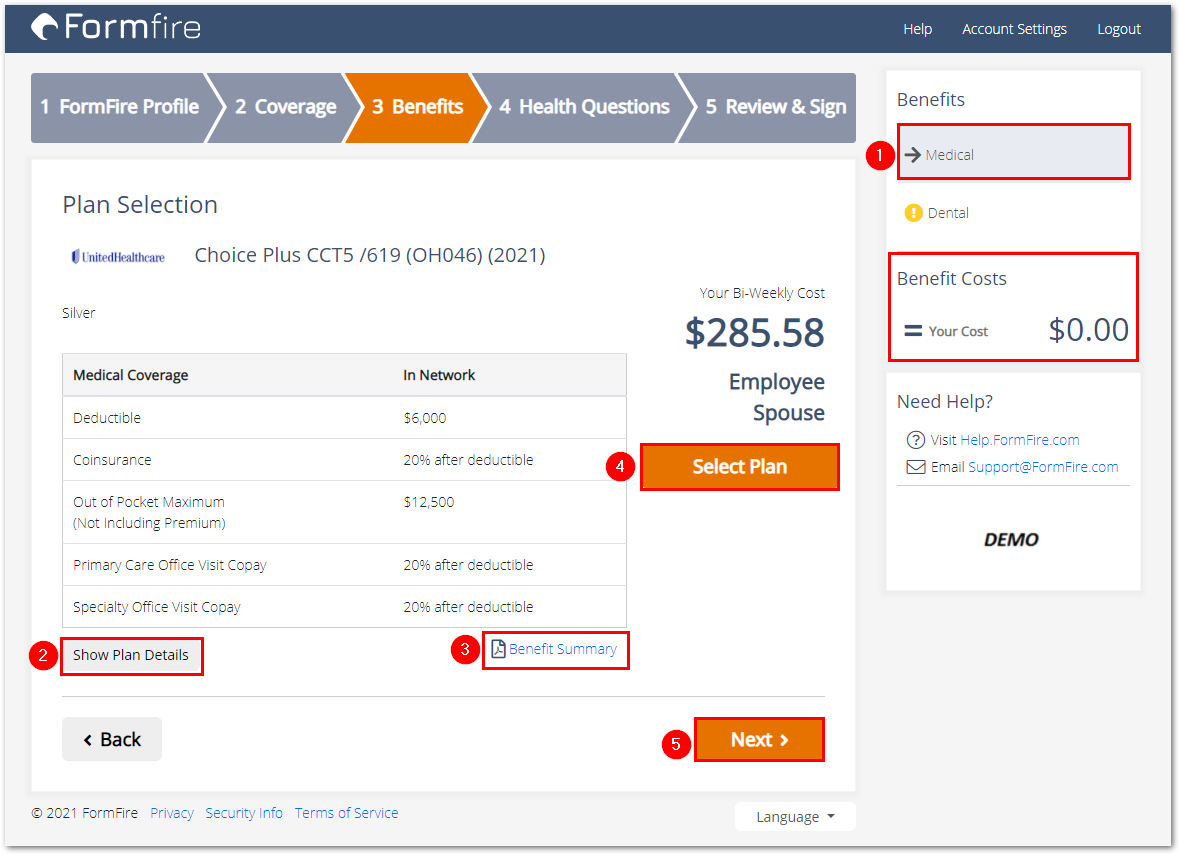 This area will tell you which benefit line you are currently viewing
Select the Show Plan Details button to view all the plan details
Select the Benefit Summary link to view a PDF copy of the plan details
Select the Select Plan button to lock in your plan choice. You can also view your total Benefit Costs on the right side of the page
Select Next to progress to the next section of the interview
When you select your plan, you'll see that the Benefit Costs area of the screen will update with your selection. Select Next to continue to the next benefit option.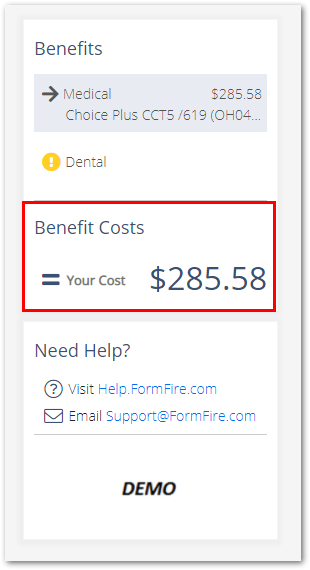 For more information on how to select Life and Supplemental Life coverage options, click here.
When you reach the Review & Sign section, you'll be able to review your Information Summary. To see a summarized list of your Plan Selection details, simply scroll down the page until you reach the Benefits section.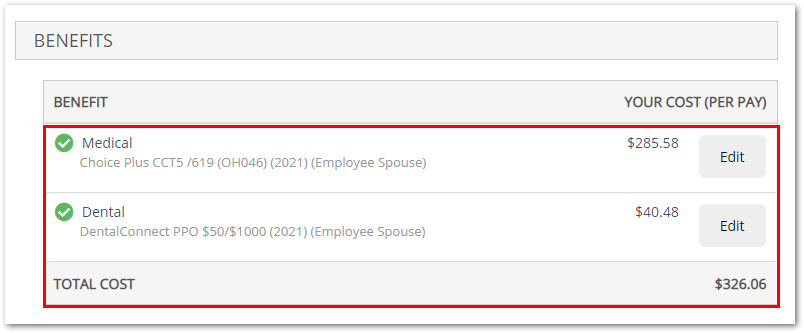 At this point, you can continue and sign your form.
Click
here
to see how you can contact our FormFire Customer Support team for technical assistance. However, if you have any questions regarding your benefits,
please contact your HR Manager or your company's Insurance Broker
.