This notification was originally titled the "Employee Snapshot". We recently changed the subject line to "Employee Change Notification". This article will show you how to turn on or off this notification.
For HR Managers:
Choose Account Settings from the top of the HR Dashboard screen: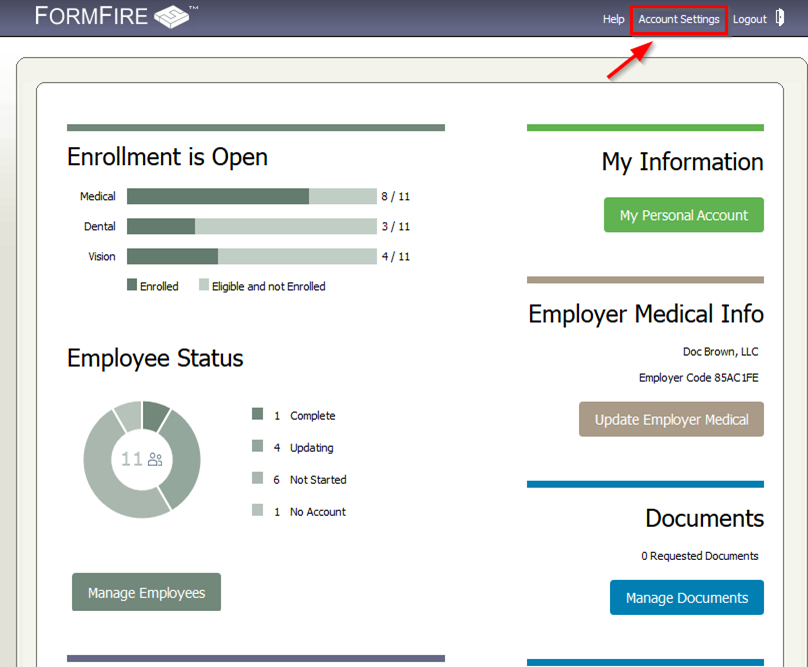 Next, scroll to Coverage change notification and remove the check from the box to the left of this option.

To turn them on again, simply follow the same steps and replace the check.
For Brokers: Enabling/Disabling the Employee Change Notification as a Broker