These steps will allow you to access, preview and download Forms and Applications for a complete client (items will be offered for in PDF format).
From the Client Dashboard, select Preview Forms from the orange context menu.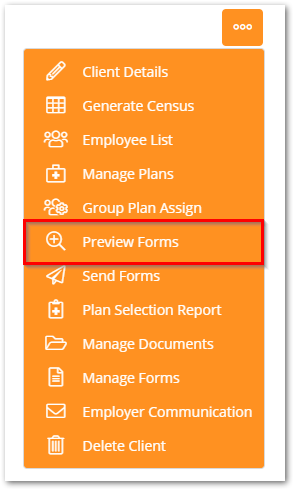 On the Preview Forms page for your group, you will be able to search for the forms in a few ways. You can choose the type of form you'd like to preview, search with carrier forms or even by the name of the form.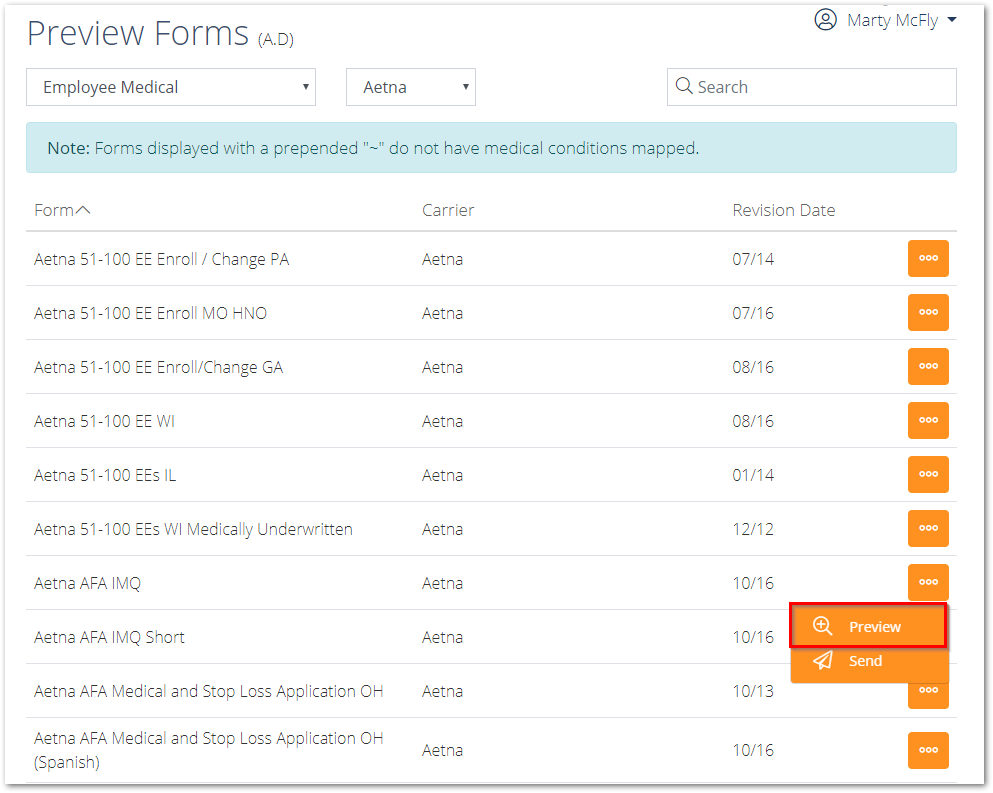 NOTE: Forms that are displayed with a prepended "~" do not have medical conditions mapped and alphabetically they will appear first.


Once you have found the form that you would like to view, click on the orange context menu and select Preview Forms. The forms will either appear in another tab or even open in a new window, depending on your browser. (When downloading a file, if an admin clicks Save instead of Open, they will need retrieve the file from their Downloads Folder).