The Manage Broker IDs function allows Brokers to manage their Broker IDs for multiple carriers at once in FormFire.
First, navigate to the Client Dashboard and select Employee List from the orange menu next to your agency's name.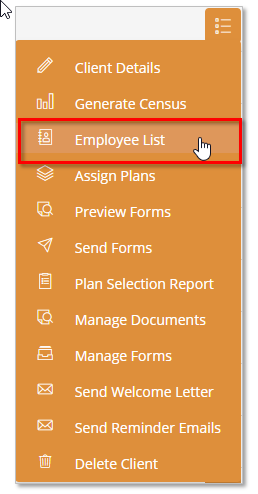 Then, select Manage Broker IDs from the orange menu next to your name.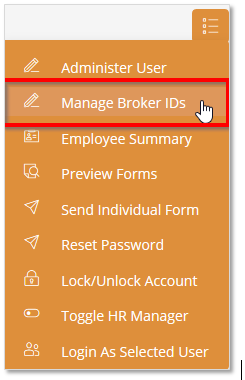 This will take you to the Manage Broker IDs page. Here, you will be able to select a carrier from the drop-down menu and type in your Broker ID for that carrier.

To add IDs for additional carriers, click the Add ID button. Once you have entered all the Broker IDs you need, click Save.