You can chat with our support team while you're in FormFire, without navigating away from the page you're working on. Nice, right? You can reach us Monday through Friday from 9 am - 6 pm ET.
First, find this bottom in the lower right corner:

That will open up a chat history and also give you the option to start a brand new conversation (circled in red).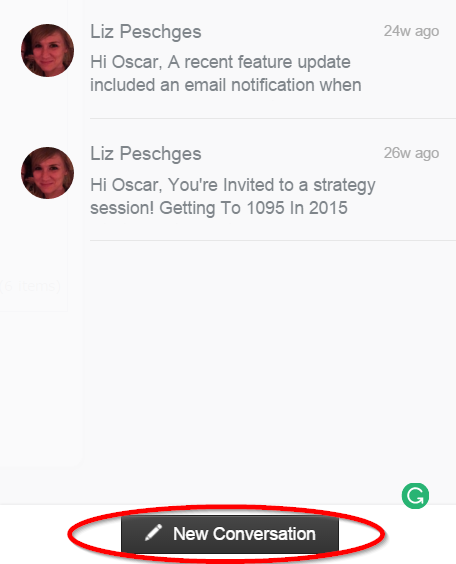 Why do we keep old chats? This way, we'll be able to quickly reference any questions/issues you've had and you won't need to repeat yourself. You can simply pick up from where you left off. 
Also, we use this area to send announcements and updates. You'll have a log of all messages for you to review when needed.
When you click New Conversation, you'll see our active agents and a note on when to expect a response based on our volume. Chances are, it'll be within about 15 minutes.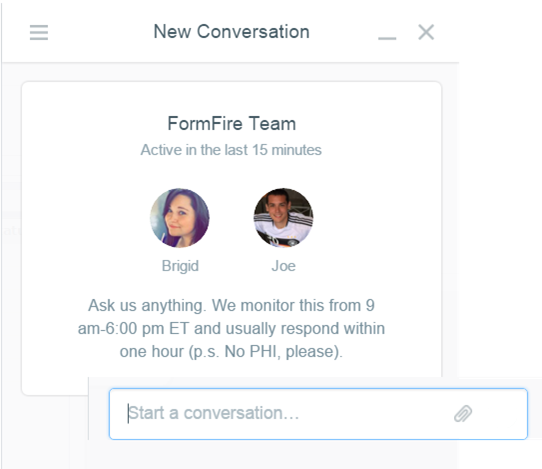 When you do send a message, you'll be able to see exactly when the message is received. And in case you do need to leave, we'll send you an email with our response, as well.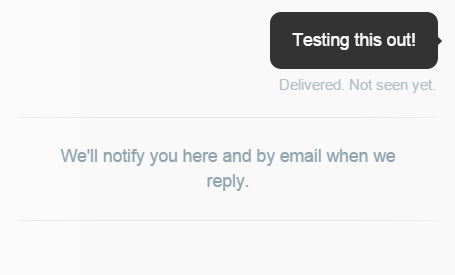 Be sure to give it a try next time you have a question, comment or just want to say "Hi!"
Ask us anything!