Once carrier plans and pricing are obtained through Quote, Sell (Plan Selection) is used to collect plan selection documentation. Sell captures carrier-specific final enrollment applications for community rated groups. Sell also includes an online employee shopping platform for health benefits including medical, dental, vision and life insurance. Display multiple carrier plan options for the group then capture each employee's enrollment choices.
Select Plan and Customize.
On the Client Dashboard, open the orange context menu and select Assign Plans.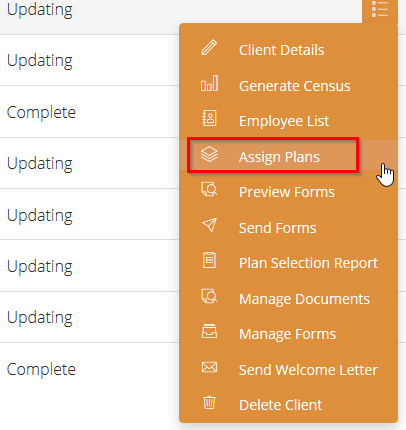 To add a new plan, select Assign Plan, again. Any plans already loaded will show in this space.

Use any of the filters to find desired plan. Check the drop-down menu in case there are multiple prescription options to choose from. When you find the plan(s) that you are looking for, select the plan and click Next.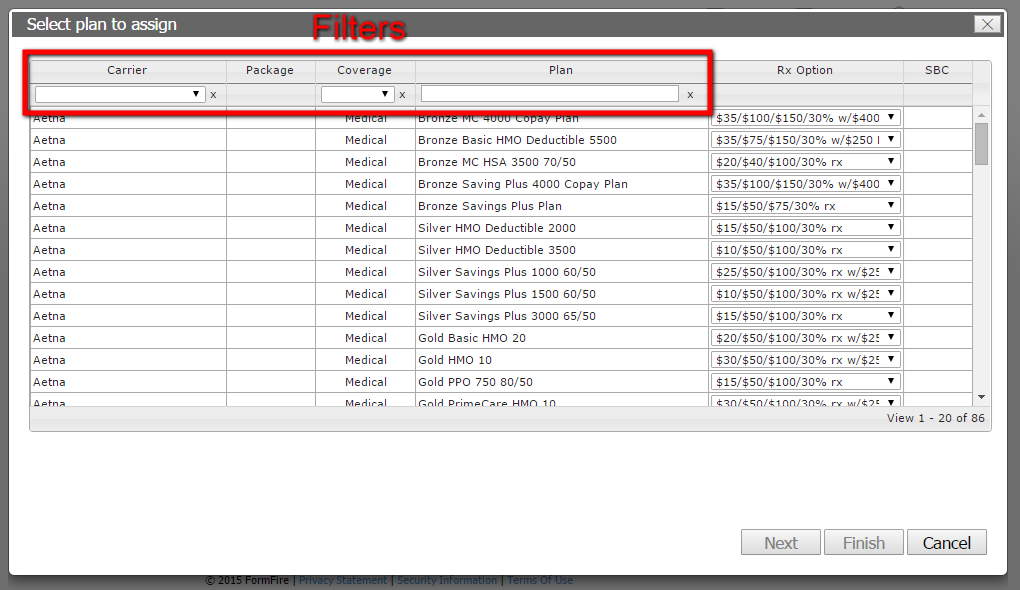 This will take you to the Customize Plan page. Here, you can create a custom name (like 'Base Plan' or 'Buy Up Plan') and description for the plan that the Employees will see when they complete the interview. The customized name and description will only appear on the Employee's page, not on the actual form that is sent to the carrier.
Pricing Structure
Click Next to move to the Pricing Structure page, where you'll choose either Age Banded or Composite. This is the Employer Contribution towards the cost of the plan.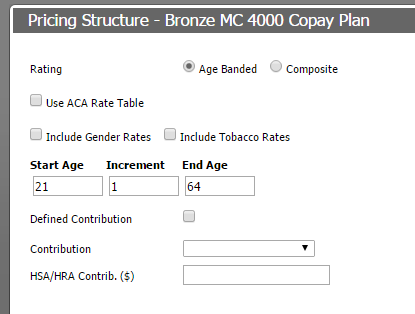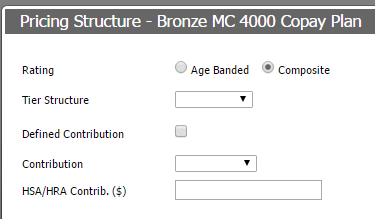 Load Rates
Finally, on the Load Rates page, you will add in your quote rates (premiums) without any deductions and select Save to complete.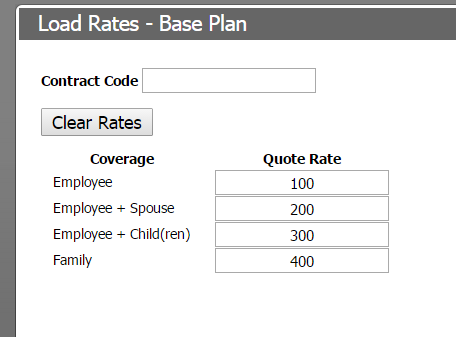 Make sure that you go back to your Client Dashboard open the orange context menu for your client and select Client Details.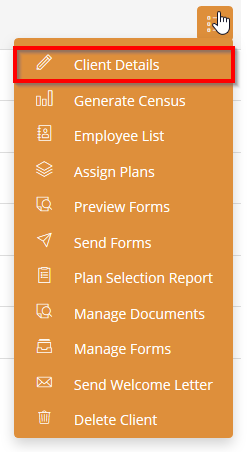 Under Client Details, scroll down until you see Custom Enrollment Options. You will need to select Require Employee Plan Selection for the employees to be able to see and select the plan on the Coverage Selection page of their account.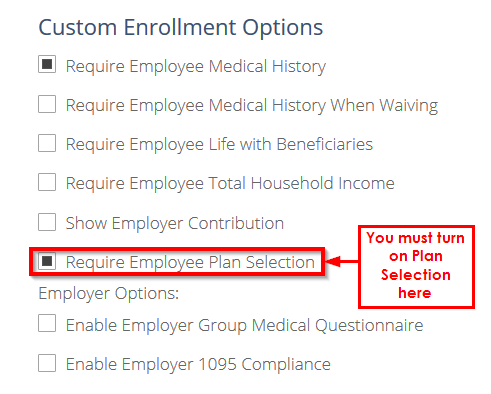 Related Articles:
How to Use the ACA Rate Filler
How to Enroll/Submit Forms to a Carrier