Adding a form to a client gives employees access to review the information they added online on an actual form. The steps below will allow you to add the correct Aetna form.
While on the Client Dashboard screen, click the orange context menu and select Manage Forms.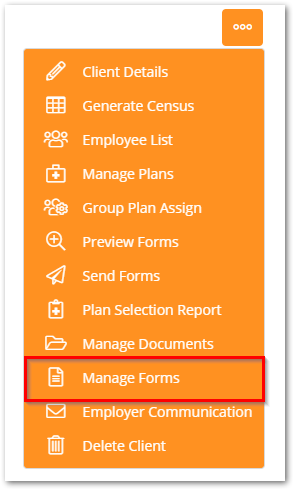 On Manage Forms, select the form needed for a Prescreen submission.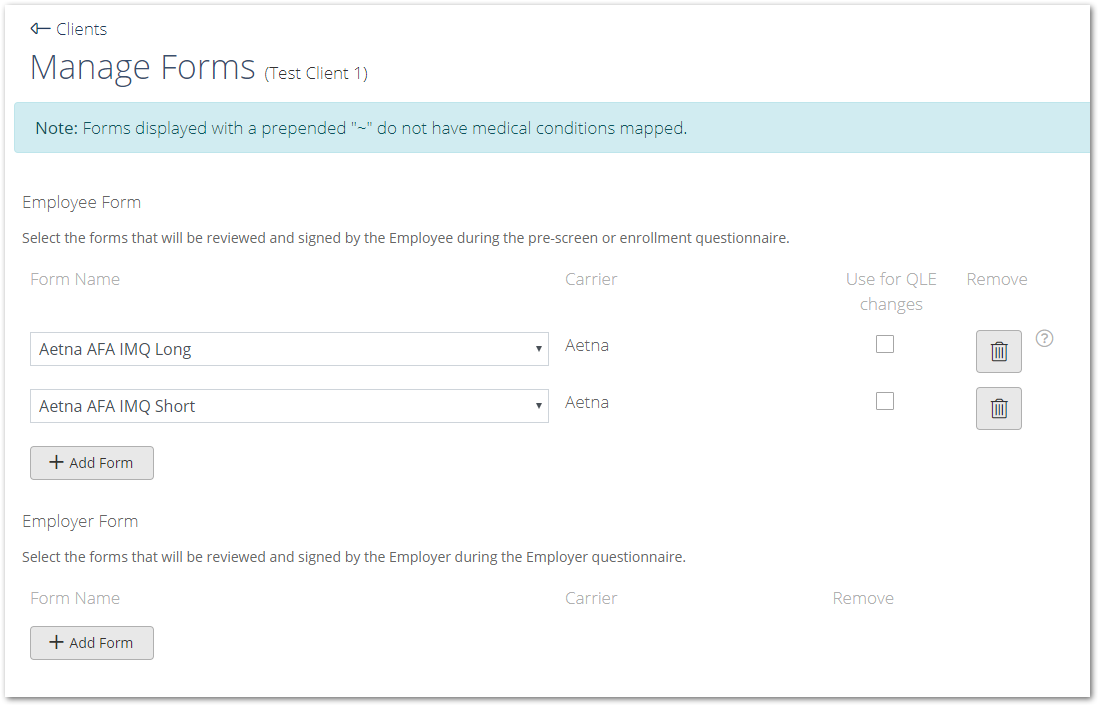 NOTE: For Aetna, select either the Aetna AFA IMQ Long or Aetna AFA IMQ Short form
Once you have entered the appropriate form(s), click Save. Employees will be able to view, access and download the form you selected in their online accounts on the Document Review screen in their account.