This article discusses how your Agency can regain access to former Groups in FormFire.
First log into your FormFire account. From the top of your Client Dashboard, select Transfer Client.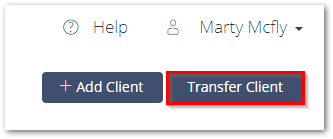 Next, enter either the Tax ID Number that was added for this Group in FormFire or the Employer Code that's associated with the Group in FormFire.

Once you entered one of the items listed above, select Initiate Client Transfer.

Then, you'll be prompted to confirm the name of the Group, contact name and email are correct. If so, select Yes to proceed.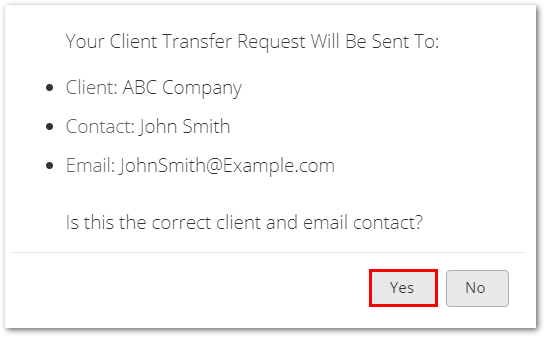 However, if the contact information shown is not correct, or you receive a message that there aren't any Employees listed in the Group, then you must have the authorized representative at the Group fill out the online Broker Transfer form.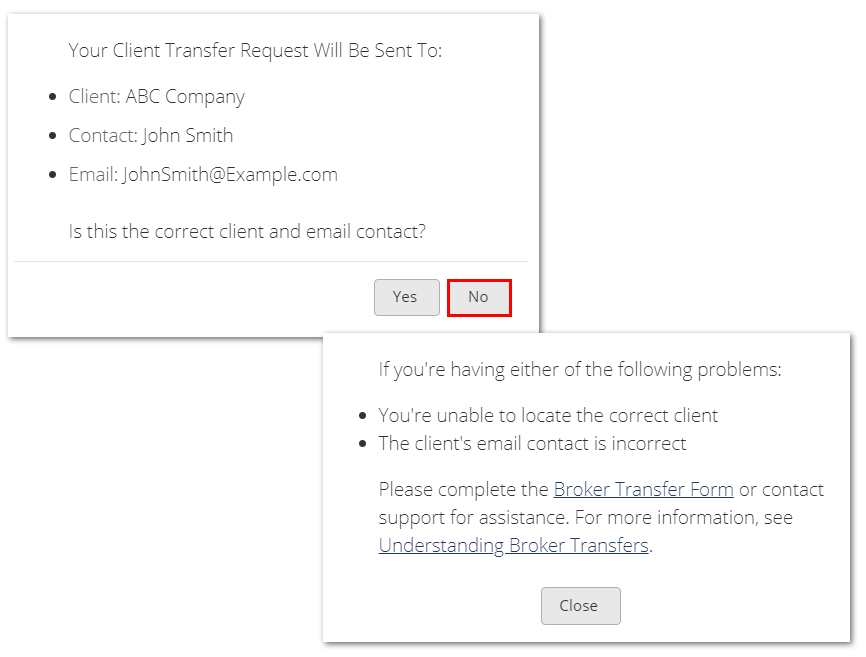 Once the process starts, FormFire sends out the Confirmation email to the authorized representative listed in the pop up message for the Group. This email gives them instructions on how to confirm that they will be doing business with your Agency this year. When the Confirm Transfer link is selected, the Group will be under your Agency's book of business instantaneously.
NOTE: The Group won't move under your Agency's book of business unless the authorized representative selects the Confirm Transfer link in the Confirmation email!
Important pages to review for your Group
Once the Group is back in your book of business, FormFire recommends reviewing the following pages to ensure all information is up to date and accurate for the work you'll be doing for this Group:
Client Details: Make sure that the Employer Information, workflow dates and coverage lines are correct and current. Also, add yourself as Team Member 1 in Broker Set up. You'll need to select Save for any changes or updates you make to take effect.
Employee List: Review the list of Employees and create placeholder accounts if there are any new hires.
Manage Forms: See what Carrier forms were assigned from the last time the Group used FormFire and update or add for the Carriers that you'll be quoting or enrolling the Group in.
Manage Plans: See what plans were already assigned to the Group and make the necessary changes.
Manage Documents: See what items were added to this area. Then, add or request documents that you need for this Group.
After this review and after you've updated your Group, you can then welcome the Employees and the authorized representative back into FormFire through Employer Communications.
Click
here
to see how you can contact our FormFire Customer Advocacy team for technical assistance. If you need to reach any other department, please visit our
Contact FormFire
page for additional options.