FormFire offers the ability to add an extra layer of protection to your account with 2-Step Verification with Google Authenticator (iPhone/Android only). With 2-Step Verification, you'll protect your account with something you know (your password) and something you have (your phone or Security Key).
NOTE:
If you are experiencing issues with your 2-step Verification, please visit
Google Support
Google Authenticator provides a six- to eight-digit one time code (verification code) which users must provide in addition to their username and password to log into FormFire.
New users may sign up with the employer code they have received, create a username and password then will be given the option to enable 2-step verification.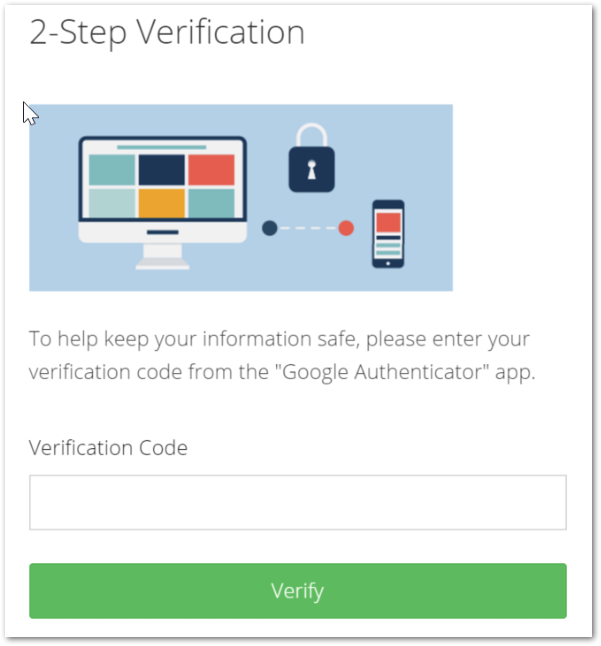 Existing users can turn it on by going to Account Settings when logged into the interview and selecting 2-Step Authentication.

Next, install the Google Authenticator app on your phone and scan the bar code:
Apple: iTunes
Android: Google Play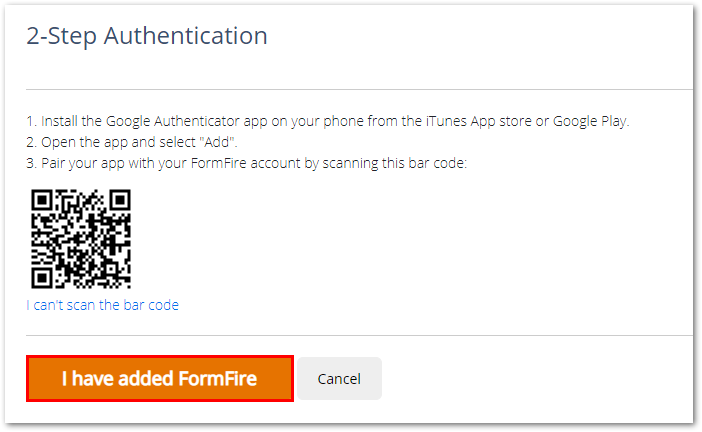 Enter the verification code and you're all done! Remember to save the backup codes to use in case you don't have your phone or can't use the Google Authenticator App.
We offer a second option to enter in a code if you can't scan the barcode listed on the page. Select the text underneath that says I can't scan the barcode. Then on the screen, a Google Authenticator key appears. Use this key to add the Google Authenticator to your account and select the I have added FormFire button to complete the process!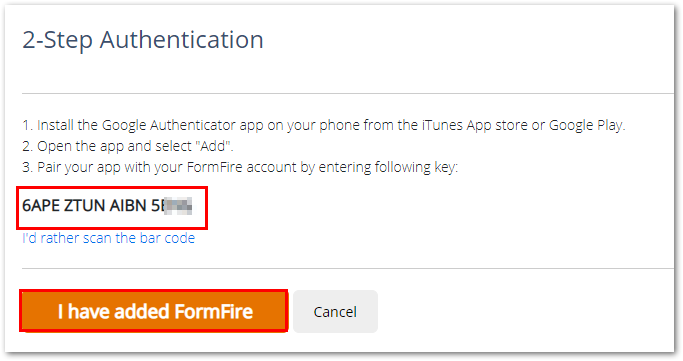 NOTE: If you would like to turn this feature OFF, go back to Account Settings > 2-Step Authentication and choose Turn Off 2-Step Authentication.