The HR Manager will log in to FormFire and select Update Employer Medical from the HR Dashboard. This will take the HR Manager directly into the Employer Interview in FormFire.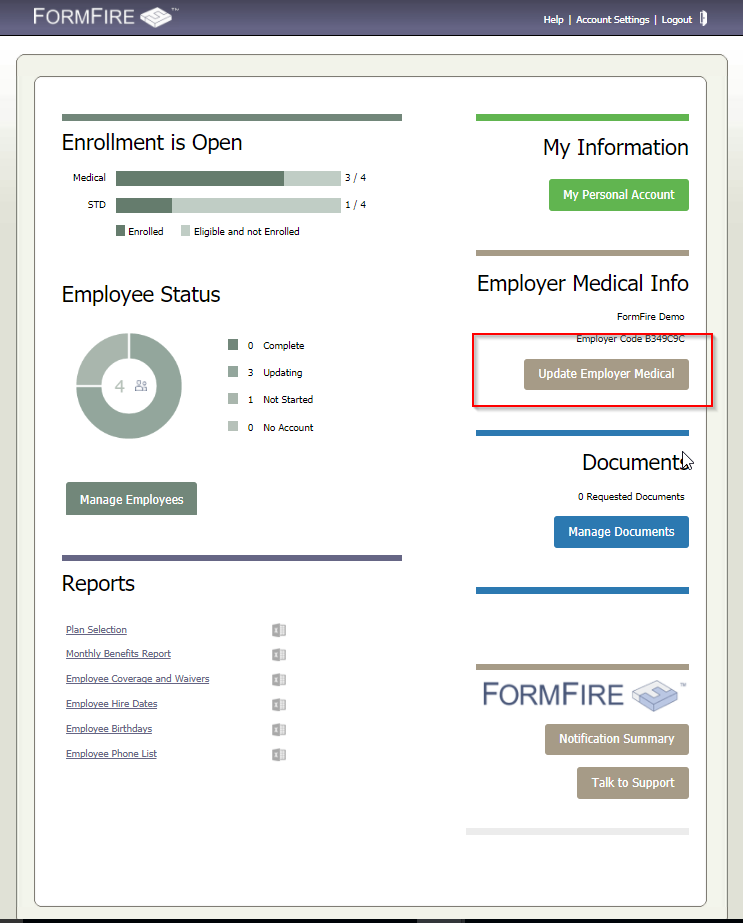 A completed employer interview populates the Employer Questionnaire (Prescreen) and the Employer Application (Sold Group) which are automatically attached by FormFire, with each submission. This article is to be used as a reference guide, highlighting each question that is required to produce a completed Questionnaire and Application. 
The yellow fields are required for a pre-screen submission. Both the yellow and blue fields are required for a sold case submission.
Employer Interview
Contribution- 2 Tier for Questionnaire
Contribution- 4 Tier for Application
Contribution - Continued
The following pages will ask you to review documents and electronically sign. Once signed, the interview is considered complete.