The Preloader allows you to upload a census of Employees to your group. The only information required is the last 4 digits of the Employee's social security number and their first and last name, but you have the option to pre-fill other categories. Loading a census is a helpful way to manage your groups' Employees, but is not necessary to move forward with your group.
The first thing you'll need to do is get the Excel template, which you can find in 2 places in FormFire – the Broker Resources tab or on the Client's Employee List page. Download the Preloading Template from the Broker Resources tab: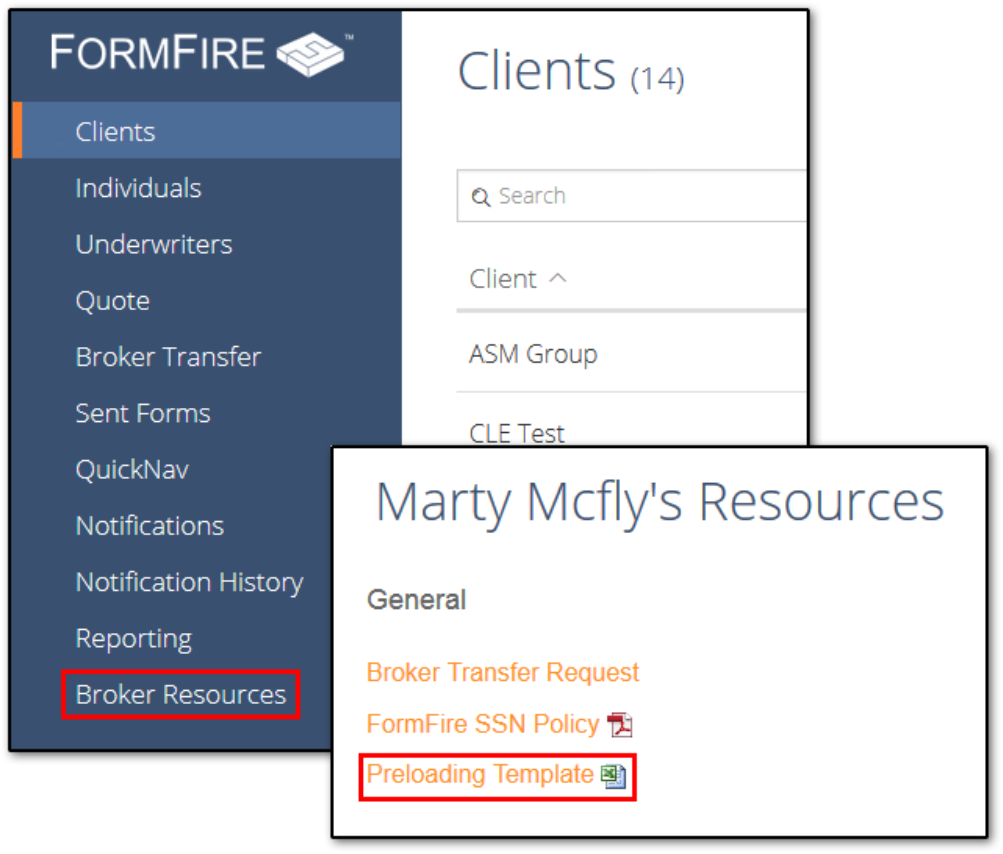 Download the Preloading Template from the Employee List page. On the Client Dashboard, open the Orange Context Menu and select Employee List: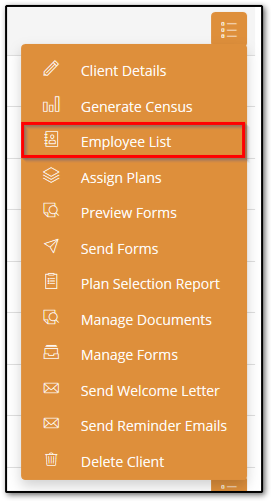 From there, you'll click Upload Census.

On the Load Census File page, you'll click the Blue Download Excel Preloading Template button.

The file has several columns and tabs, but here's a look at the required fields. All mandatory fields are marked with a red asterisk *.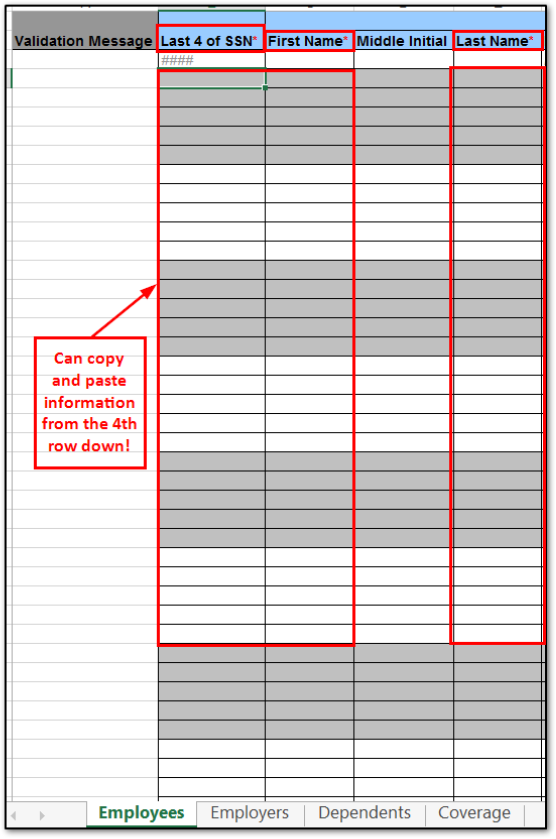 It's important to follow the example showing on Row 3 for formatting instructions. You should begin inputting information on Row 4. The upload will fail if the text or template is altered in any way.
When everything is filled in correctly, you'll receive an OK validation message. Be sure to Save the updated file. It will default to be stored in your Downloads folder manually changed.
Now, you can upload the file to the system. On the Load Census File page, click the Blue Choose File button to select the file from your computer and the Green Upload Preloading Template button to upload the census to FormFire.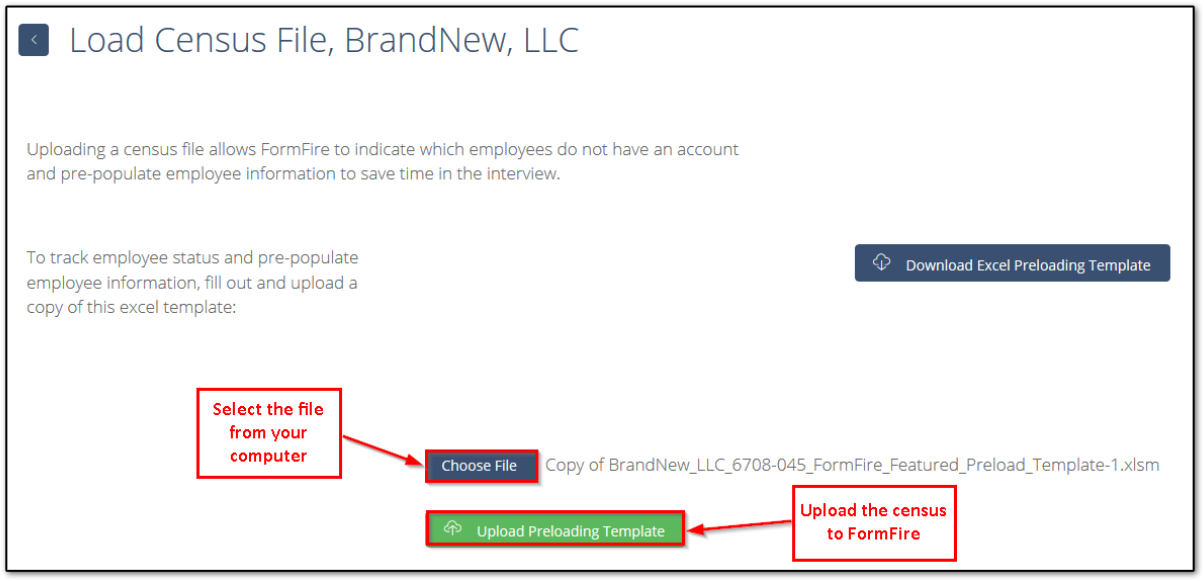 The system will then validate all information and present it for you to review. Your screen should look like this:

Click on Apply Census Data to complete the upload.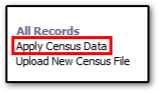 You'll be redirected to your Employee List, which now shows all names included on the census with Enrollment statuses of No Account.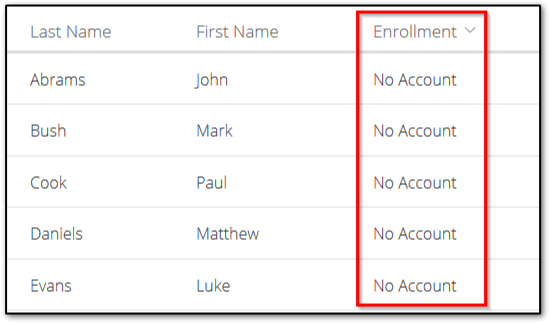 Once you send the Welcome Letter and the Employees create their personal accounts, their Enrollment statuses will be updated. 
That's it! You've added the Preloading Template Census in FormFire!