The ACA Rate Filler eliminates the need to manually input age banded rate tables. Once the base rate is entered, FormFire automatically calculates the rest! This feature is available in all states.
On your Client Dashboard, open the orange context menu for the Client and select Manage Plans.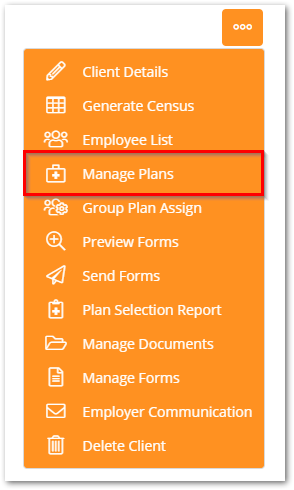 This takes you to the Manage Plans page for your Client. Next, select Assign Plan which is under the Back button.

Use any of the filters (Carrier, Package, Coverage and Plan) to find desired plan. Select your desired plan and select Next to move to the Customize Plan page.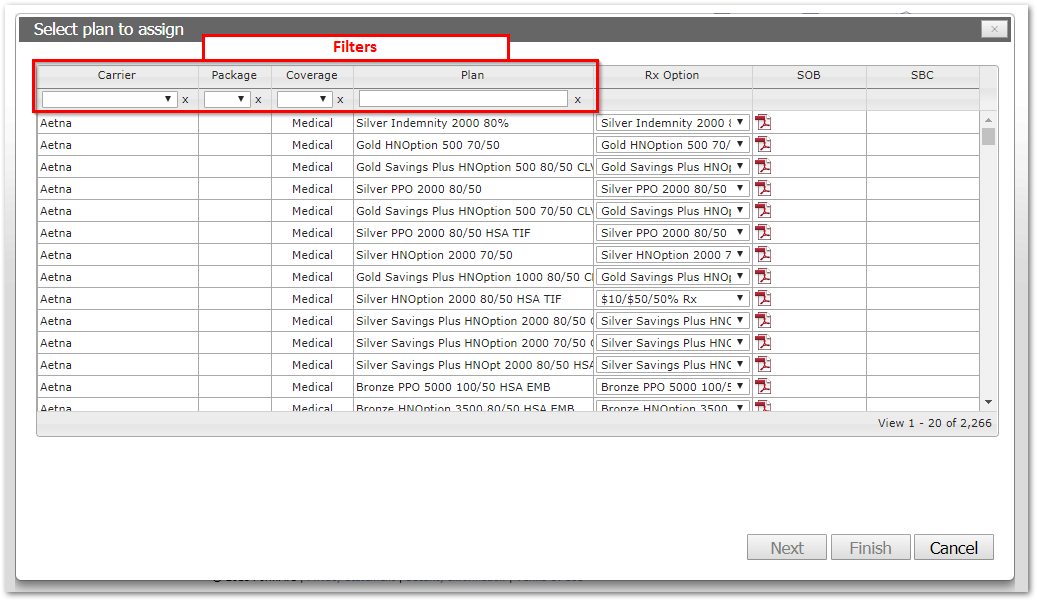 Type the custom Plan Name and Plan Description in the blank fields. Select Next to move to the Pricing Structure page​.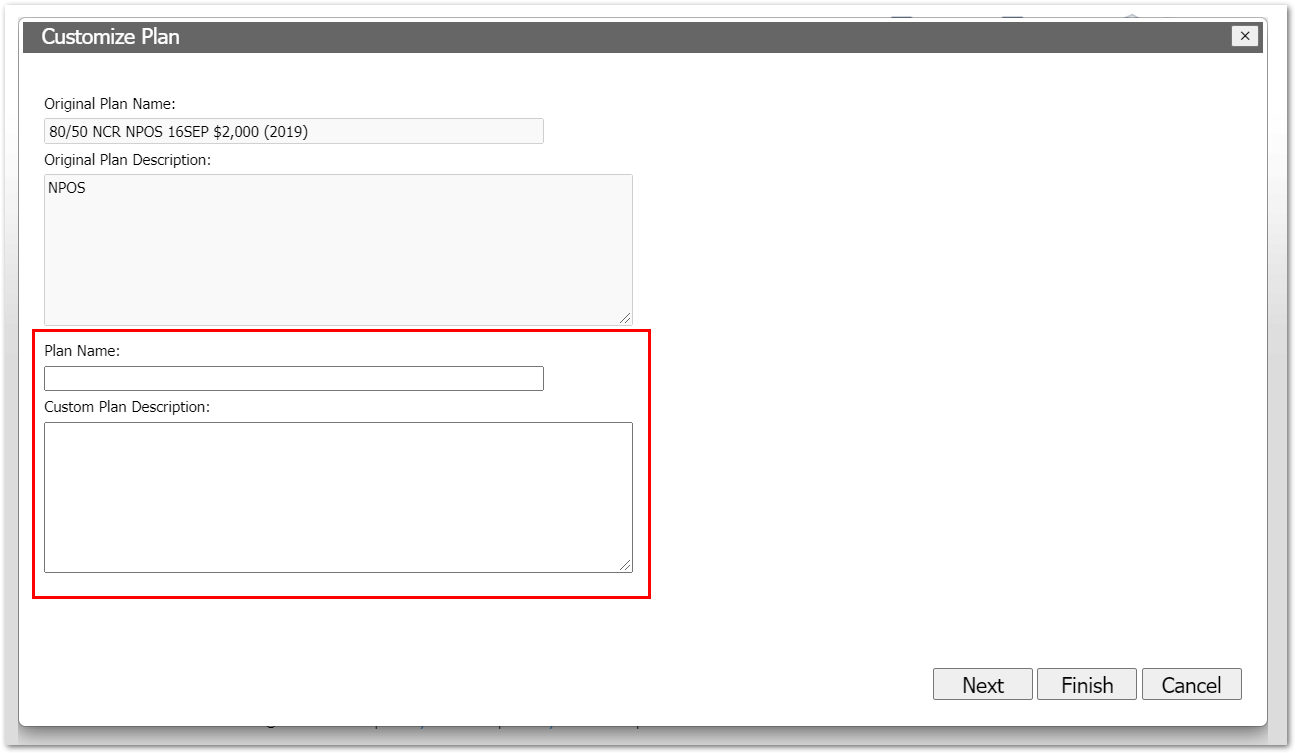 Here, select Age Banded and see demonstration below: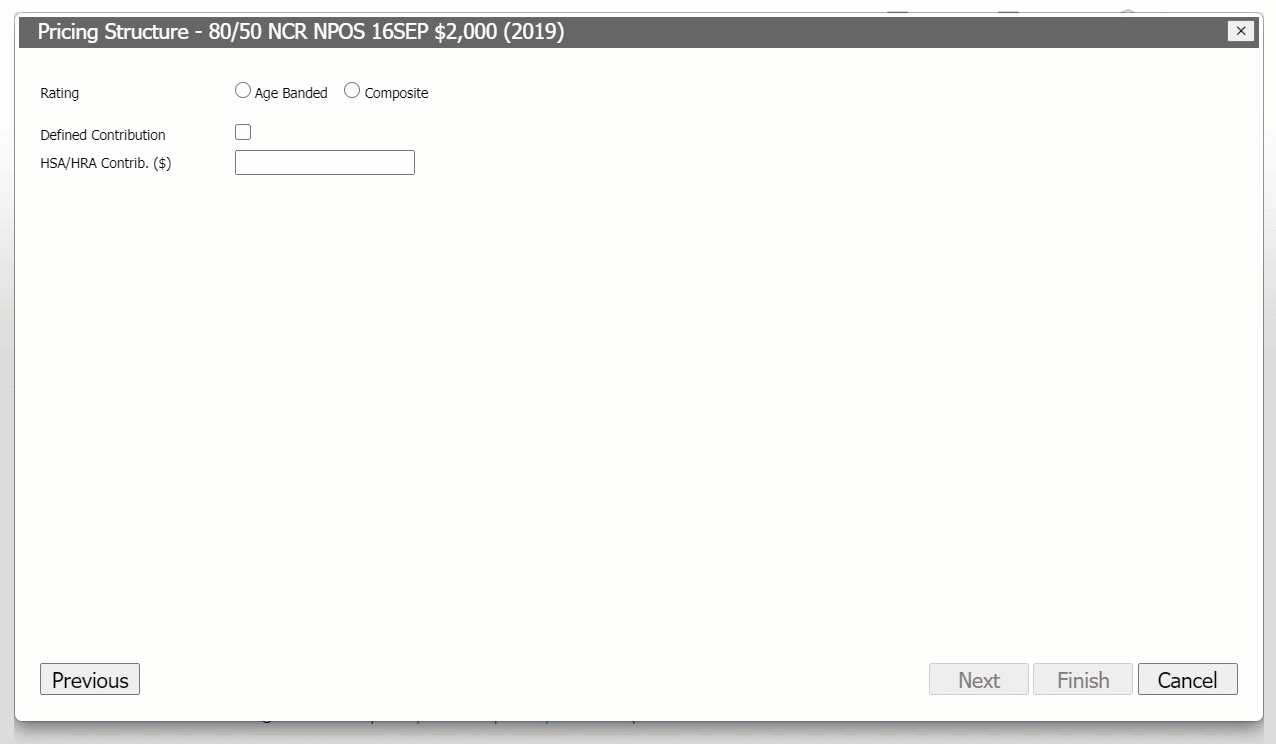 Click
here
to see how you can contact our FormFire Customer Support team for technical assistance. If you need to reach any other department, please visit our
Contact FormFire
page for additional options.