Effective March 2020, our Client Services hours are 9 AM - 5:30 PM EST, Monday - Friday.
Once Carrier plans and pricing are obtained through Quote, Sell (Plan Selection) is used to collect plan selection documentation. Sell captures Carrier-specific final enrollment applications for community rated Clients. Sell also includes an online Employee shopping platform for health benefits including medical, dental, vision and life insurance. Display multiple Carrier plan options for the Client then capture each Employee's enrollment choices.
Click the links below to view each step in the Assign Plans process:
Select a Plan
On the Client Dashboard, open the orange context menu and select Manage Plans.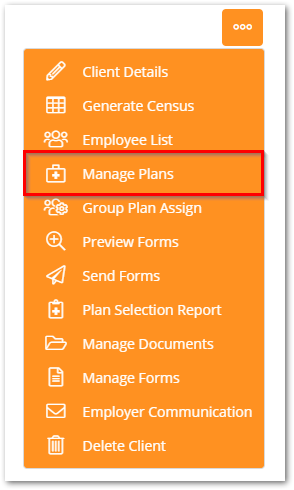 To add a new plan, select Assign Plan under the Back button. Any plans already loaded will show in this space.

Use any of the filters to find desired plan. Check the drop-down menu in case there are multiple prescription options to choose from. When you find the plan that you are looking for, select the plan and click Next.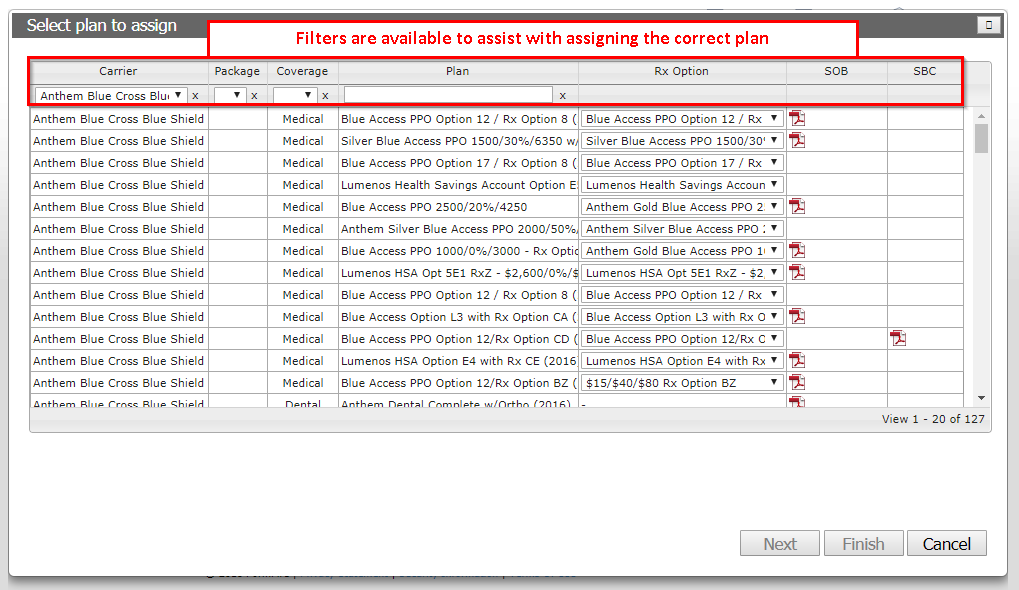 Customize Plan
This will take you to the Customize Plan page. Here, you can create a custom name (like 'Base Plan' or 'Buy Up Plan') and description for the plan that the Employees will see when they complete the Employee Interview. The customized name and description only appears on the Employee's account, not on the actual form that's sent to the Carrier.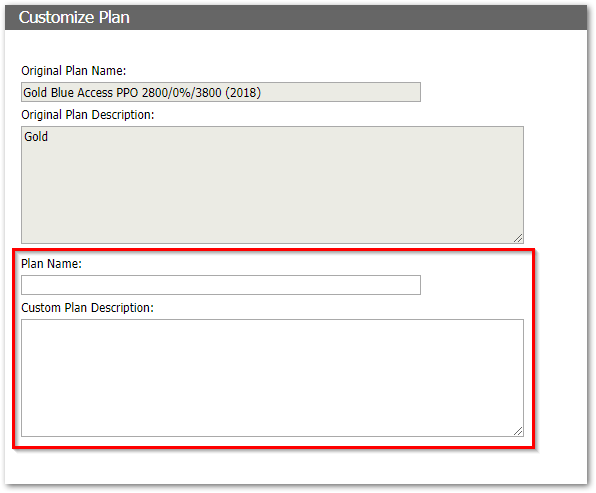 Pricing Structure
Click Next to move to the Pricing Structure page, where you'll choose either Age Banded or Composite for the plan's rating.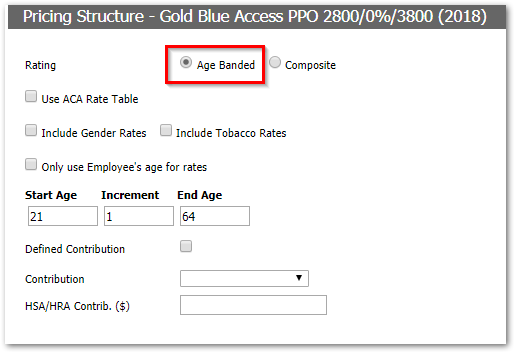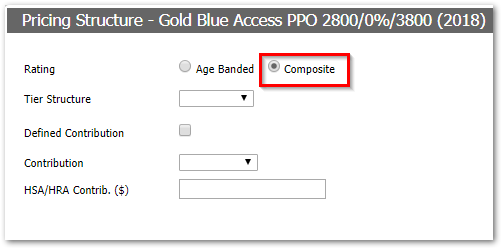 Then, select the Employer Contribution towards the cost of the plan from the following 4 options:
Dollar
Percentage
Dollar Advanced
Percentage Advanced
Enter in the value for the Employer Contribution, the symbol is already included for you on the left hand side of the screen.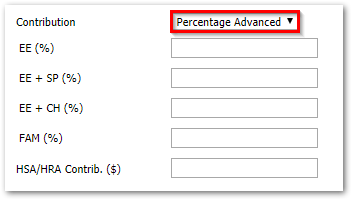 Load Rates
Finally, on the Load Rates page, you'll add in your quote rates (premiums) without any deductions and select Save to complete.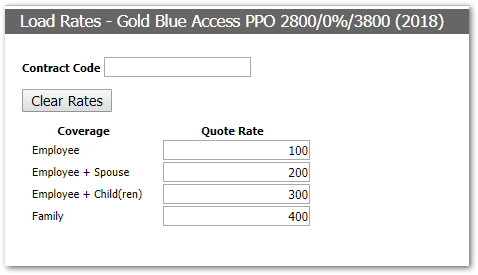 Turning on Plan Selection process for Employees
Make sure that you go back to your Client Dashboard open the orange context menu for your Client and select Client Details.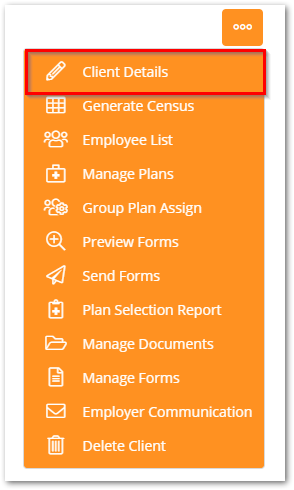 Under Client Details, make sure to select the correct Pay Period under Employer Info.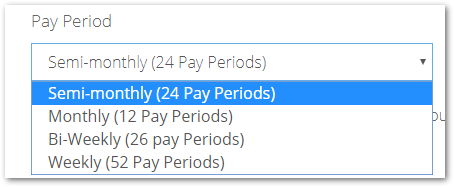 Then, scroll down until you arrive at Workflow Options. Make sure to click Plan Selection + Pre-Screen under Choose Workflow. This will allow the plan(s) to appear on the Employees' accounts. If this Workflow Option is not selected, Employees will not see the Benefits tab during the interview process.

Lastly, click Save in order to make the Plan Selection process live!