Perhaps your Agency wants to view your entire book of business on a single document. The Current Client Report allows you to see:
The name of the Group
The main Broker listed as Team Member 1
The number of Employees in the Group
The date that the Group was added into FormFire
If the Group is considered active
Note: A Group is considered active if any of its Employees have logged on within the last year.
Start by accessing the Reporting page. Go to the blue Admin menu on the left-hand side of the page and click Reporting.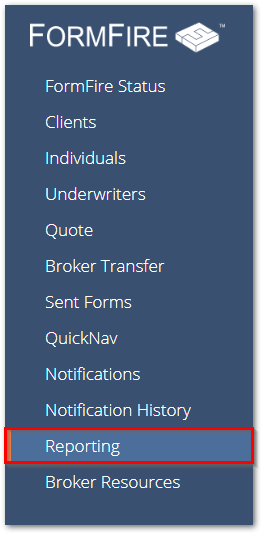 Under Agency Reports, click Current Clients.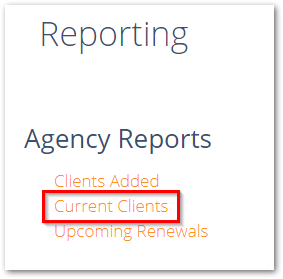 This delivers your Agency's entire list of current Clients in FormFire information in an easy-to-read PDF document. You can print or save the document to your computer.