FormFire offers a Spanish version of the Employee Interview. The images below outline how to convert the interview from English to Spanish.
FormFire ofrece una versión en español de su entrevista. Las imágenes a continuación describen cómo convertir la entrevista formularia inglés al español.
Access this web address: https://www.formfire.com/interview/login.aspx
Acceda a esta dirección web: https://www.formfire.com/interview/login.aspx
Click the Language button on the bottom right-hand side of the page and select Español from the drop down menu.
Haga clic en el botón Idioma en la parte inferior derecha de la página y selecciona Español del menú desplegable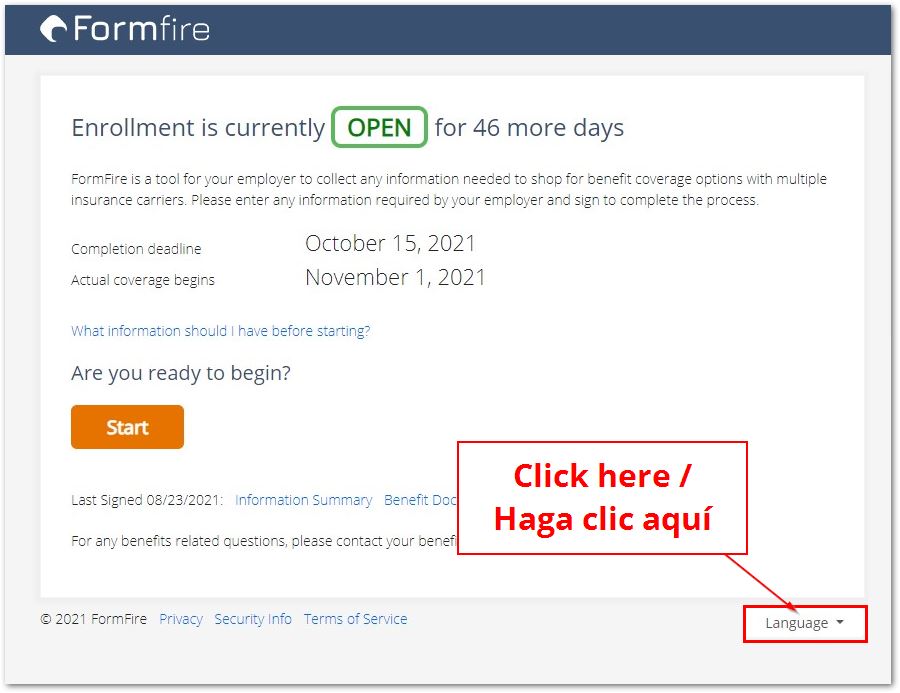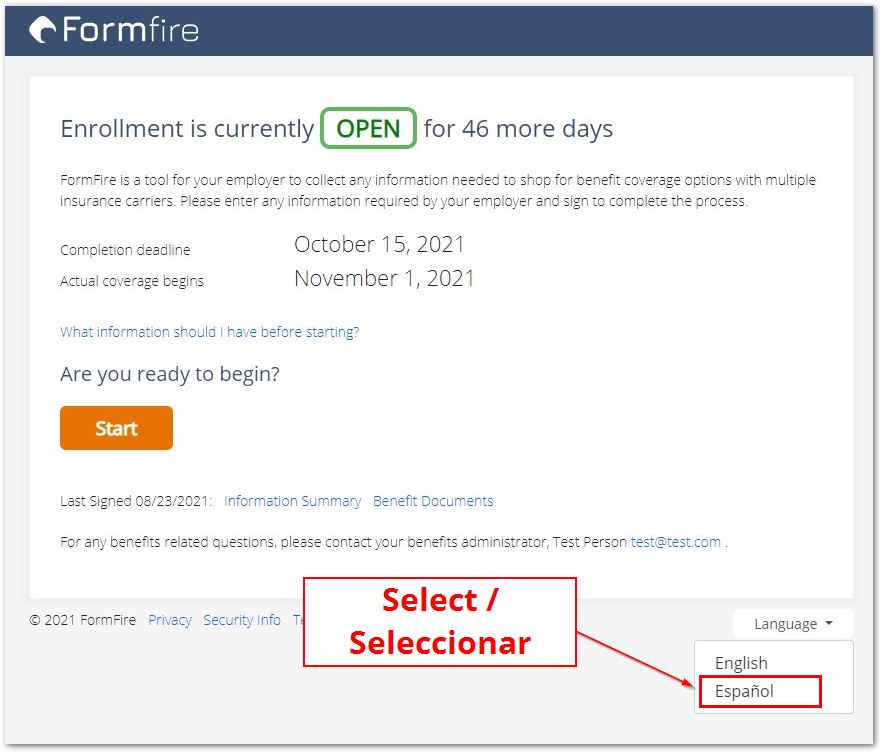 Now your page has been translated into Spanish! However, the applications are not translated into Spanish.
¡Ahora tu página ha sido traducida al español! Sin embargo, las solicitudes no están traducidas al Español.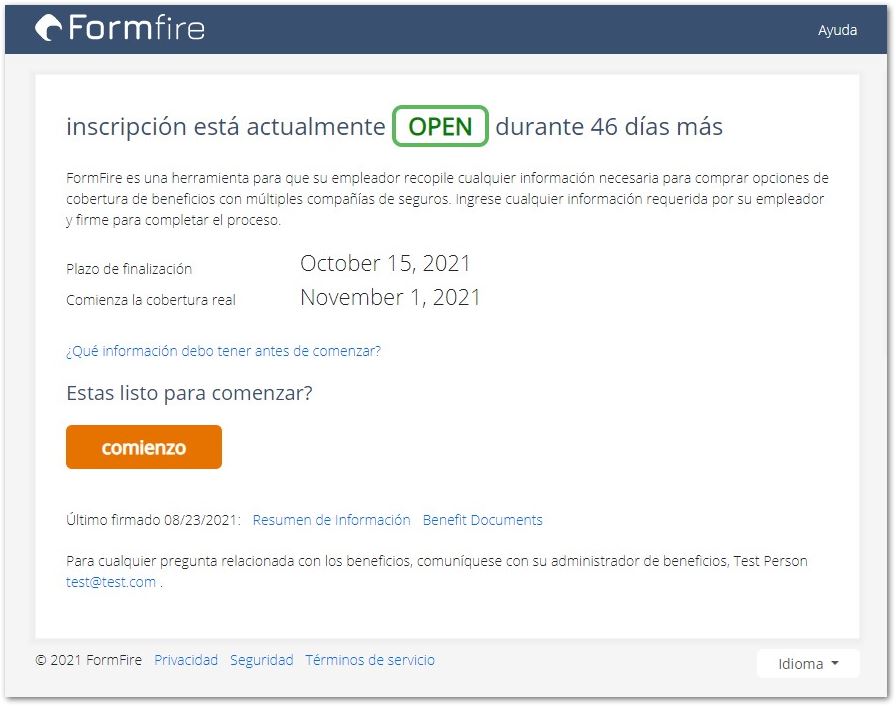 Click
here
to see how you can contact our FormFire Customer Support team for technical assistance. However, if you have any questions regarding your benefits,
please contact your HR Manager or your company's Insurance Broker
.
Haga clic aquí para ver cómo puede ponerse en contacto con nuestro equipo de Defensa del Cliente
de FormFire para obtener asistencia técnica. Sin embargo, si tiene alguna pregunta sobre sus beneficios, póngase en contacto con su gerente de recursos humanos o con el corredor de seguros de su empresa.