If a medication was added that was not in the provided drop-down menu of common selections, it should be provided by entering the name in the Medication Name & Dosage field.
To add your medication name, perform the following steps upon logging into your FormFire Account.
First, navigate to Health Questions > Other Conditions: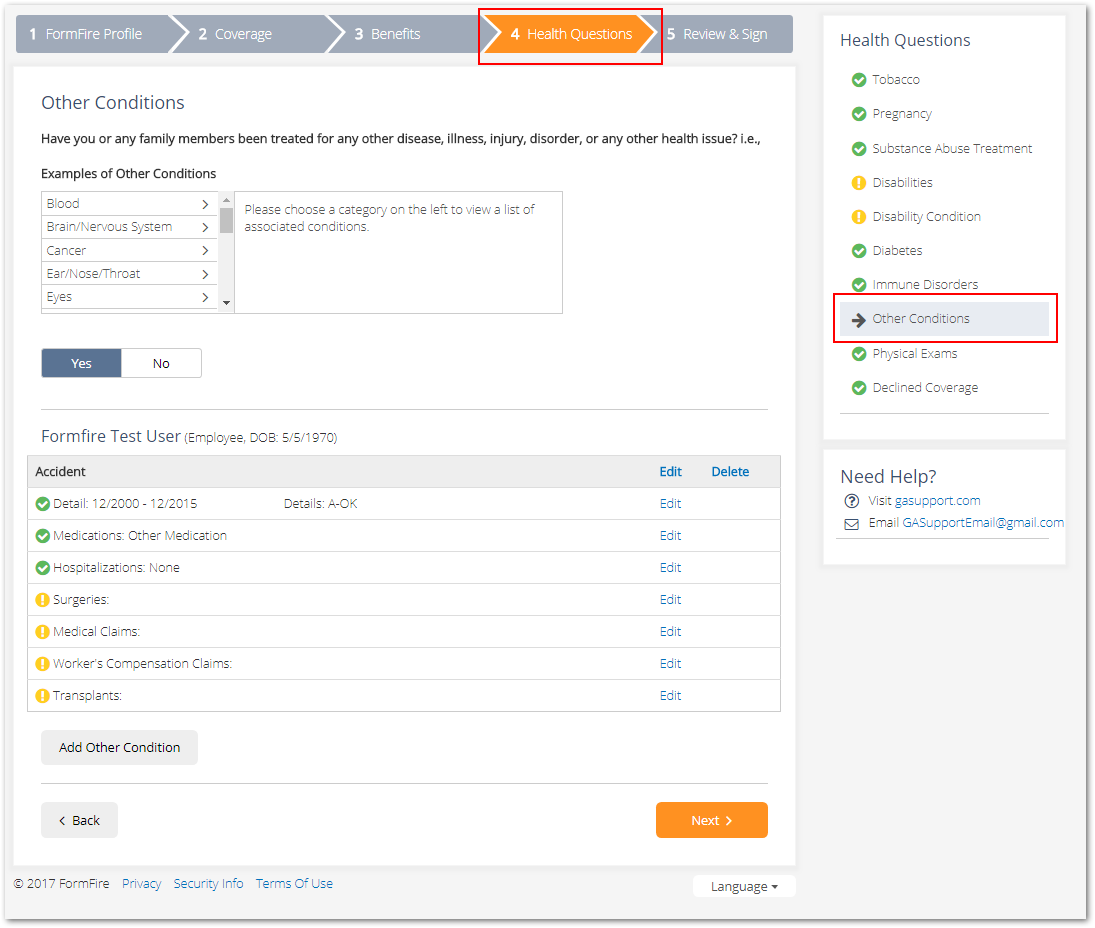 Under the condition with the Other Medication listed, choose Edit to input a name: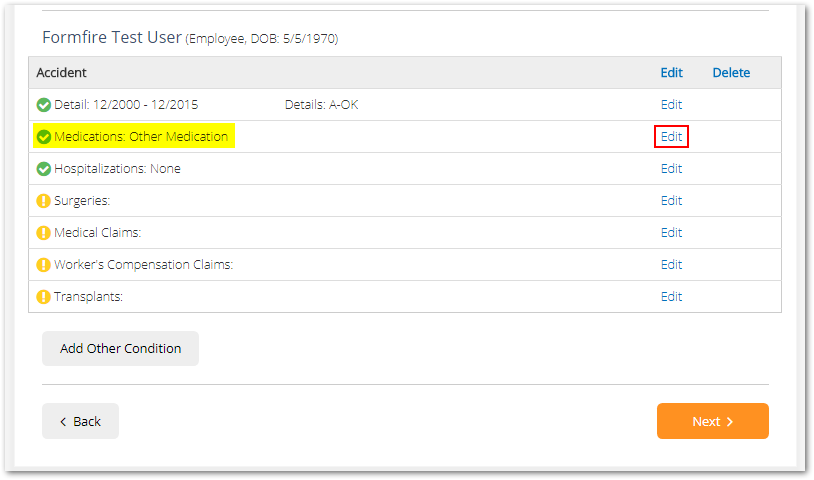 Edit to make changes to the medication listing: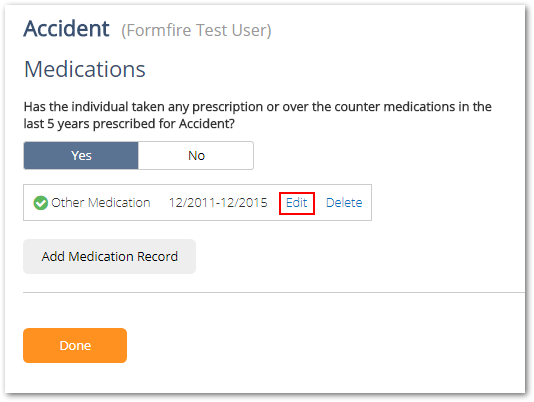 On this page, type the medication name along with the dosage, in the Medication Name & Dosage field: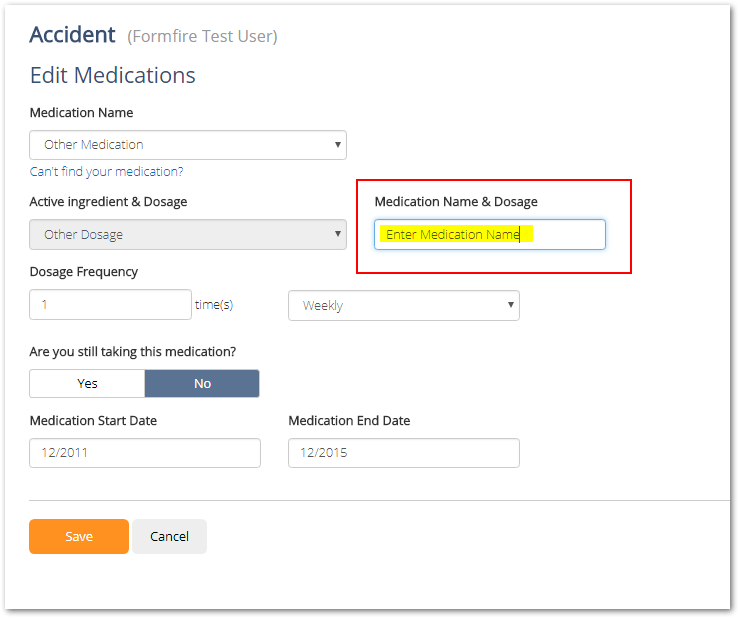 Select Save to complete this information.
Click
here
to see how you can contact our FormFire Customer Support team for technical assistance. However, if you have any questions regarding your benefits,
please contact your HR Manager or your company's Insurance Broker
.