Waiving coverage has never been easier in FormFire! When waiving, you don't have to worry about adding your dependents, Other Coverages, Medicare or entering in your entire medical history. Just follow the steps outlined below:
FormFire Profile
Fill out the following sections of your FormFire Profile:
Personal Information
Contact Information
My Employer
On Family & Household, you'll only need to click the No button.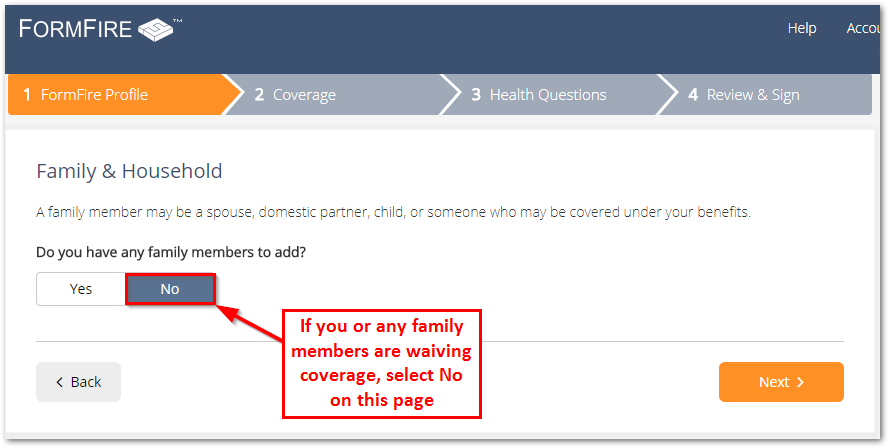 Coverage
Click the Waive button to waive the coverage line. Then, you'll see a Reason for Waiving drop-down menu appear below. Select one of the options that best fits the reason for waiving your company's coverage.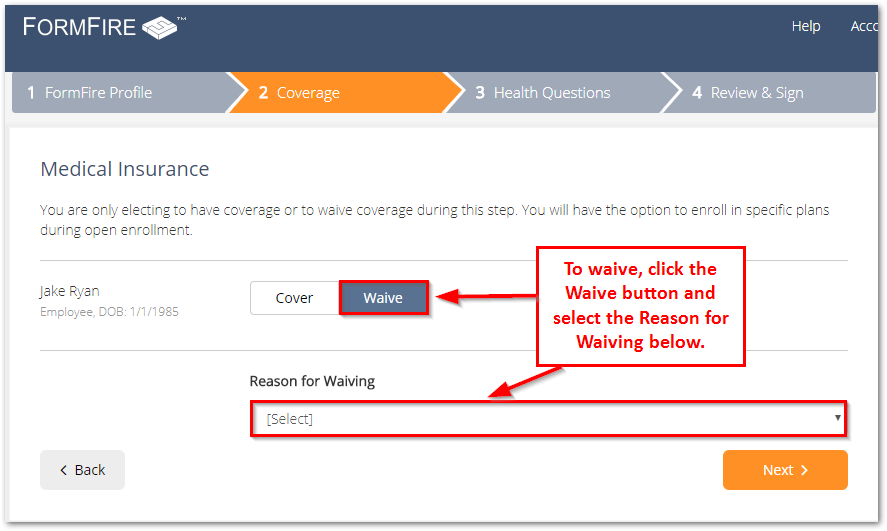 The options are:
Covered by spouse's or domestic partner's group coverage
Enrolled in Individual coverage
Enrolled ion other insurance provided by my employer
Medicaid
Medicare
No Coverage
Spouse or domestic partner covered by employer's group coverage
Covered by parents' plan
Other
NOTE: You may be asked to fill out some additional information based on which option you select. 
Health Questions
You'll only be asked 2 questions on Tobacco Use and Disabilities. 

Review & Sign
You're almost done! Review your information just to be sure everything is correct. If there are any errors, you'll be asked to correct them before signing.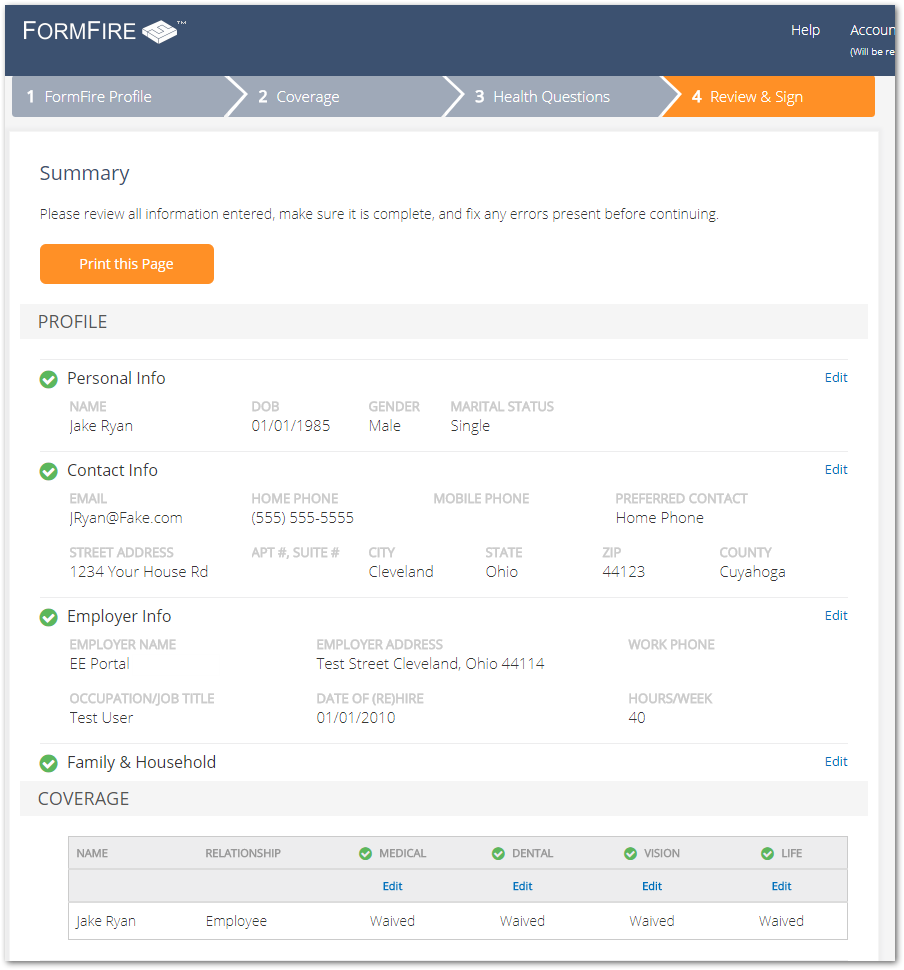 At this point, please continue through the Review & Sign page until you're able to sign your application.
You'll then see a Confirmation window that your application has been submitted successfully. A short, optional survey will display asking about your FormFire Experience. Click the Done button to go back to your Home Page.
Your Home Page will now show that your information is complete.
If you have any questions regarding your benefits, please contact your HR Manager or your company's Insurance Broker.