In your FormFire account, you can accept or waive the coverage(s) your company offers you. This article will show you how to waive coverage.
NOTE: Video does not contain audio!
FormFire Profile
Fill out the following sections of your FormFire Profile:
Personal Information
Contact Information
My Employer
NOTE: You're still required to fill out a few items in FormFire even if you're waiving coverage. This will complete the insurance waiver form that's required for you to waive your coverage.
On Family & Household, you aren't required to add dependent information if you're waiving all coverages offered to you by your company.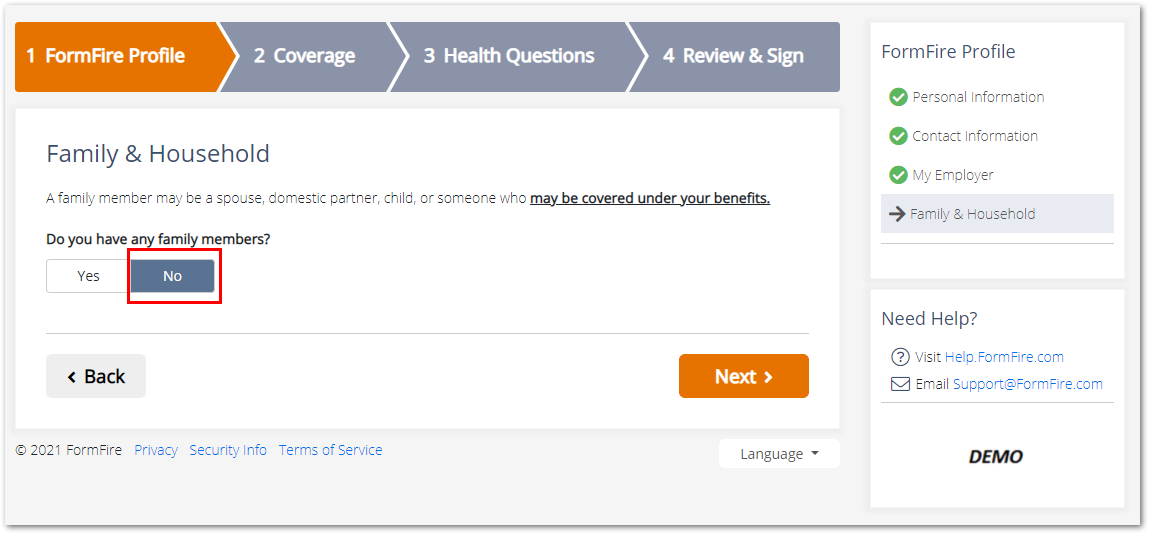 Coverage
In the Coverage section, select Waive for each coverage line offered if you are electing to waive that specific coverage from your company. Then, you'll see a Reason for Waiving drop-down menu appear below. Select one of the options that best fits the reason for waiving your company's coverage.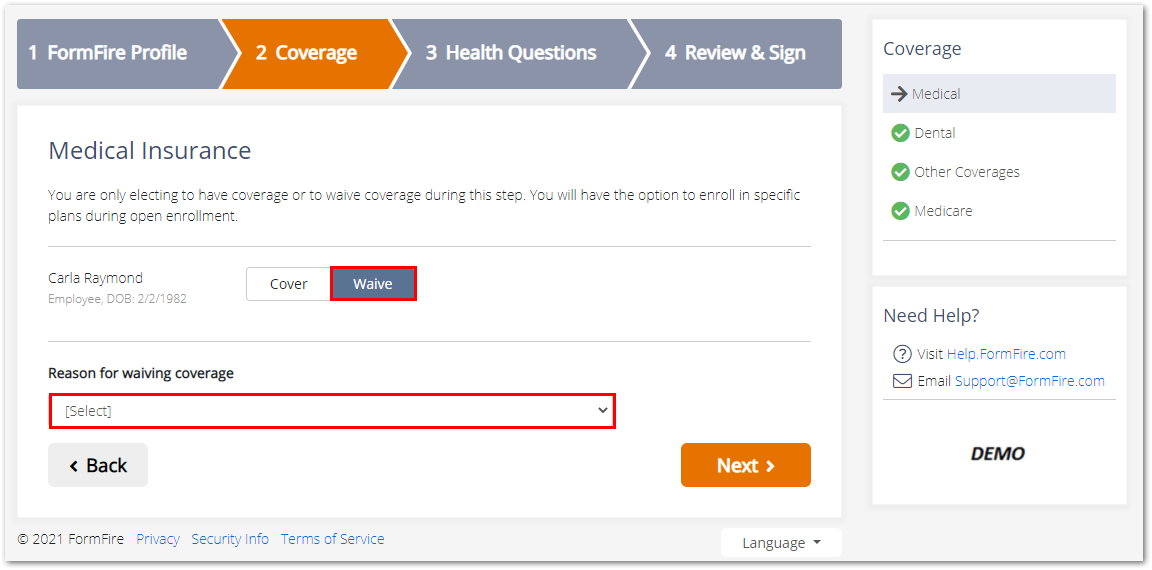 The options are:
Covered by spouse's or domestic partner's group coverage
Enrolled in Individual coverage
Enrolled in other insurance provided by my employer
Medicaid
Medicare
No Coverage
Spouse or domestic partner covered by employer's group coverage
Covered by parents' plan
Other
NOTE: You may be asked to fill out some additional information based on which option you select.
Review & Sign
You're almost done! Review your information just to be sure everything is correct. If there are any errors, you'll be asked to correct them before signing.
At this point, please continue through the Review & Sign page until you're able to sign your application.
Your Home Page will now show that your information is complete.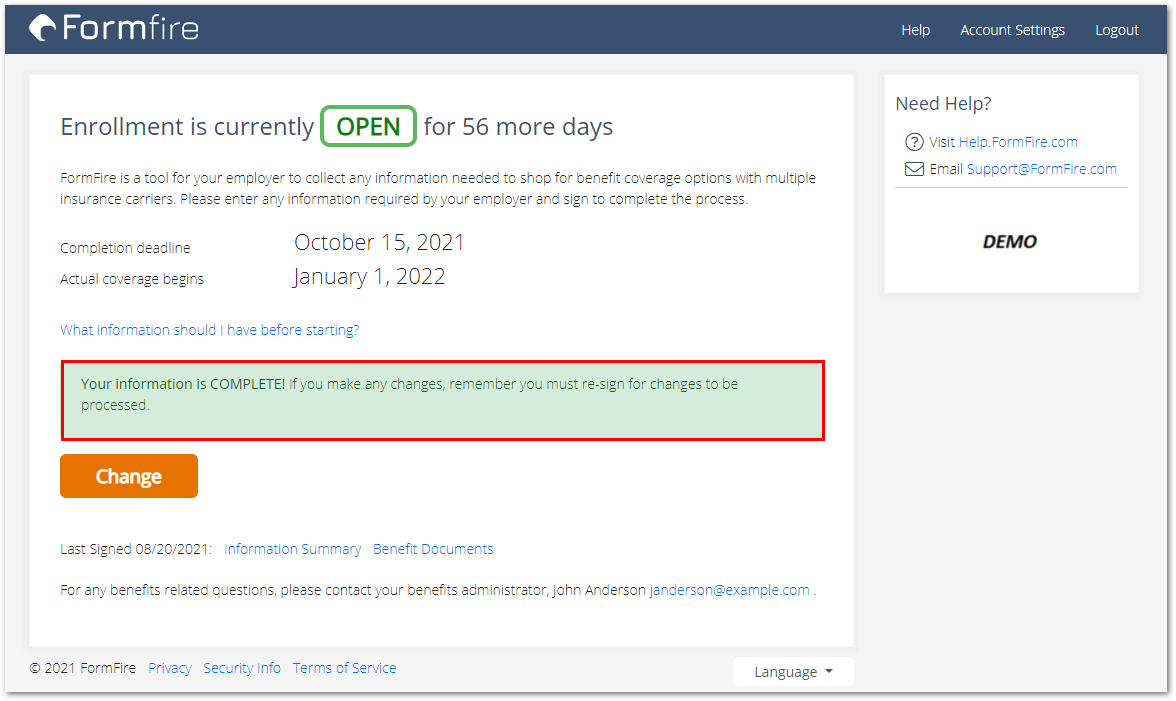 Click
here
to see how you can contact our FormFire Customer Support team for technical assistance. However, if you have any questions regarding your benefits,
please contact your HR Manager or your company's Insurance Broker
.