The Employer Medical Info page is accessed by the HR Manager through the HR Dashboard. Like the Employee Interview, this area collects Group details that can be mapped to various Employer forms.
First, make sure you assign an HR Manager.
Next, from the Client Details page, scroll down to the Employer Options. Then select Enable Employer Group Medical Questionnaire. Make sure to click Save in order for the HR Manager to continue.

Once logged in, the HR Manager will have access to the HR Dashboard as shown below.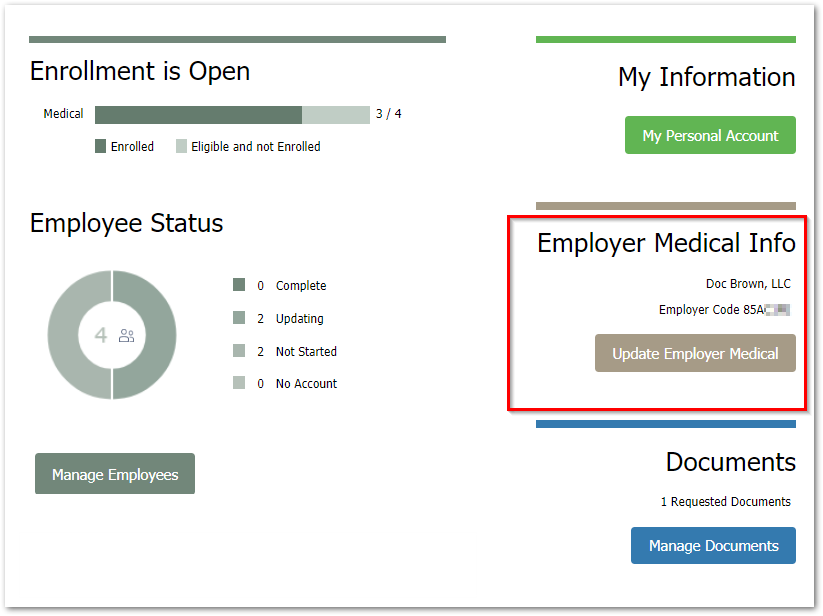 The HR Manager should click on Update Employer Medical to begin inputting Group details.