Forms for a single Employee within a Client can be sent securely through FormFire using our Send Forms tool. If an Employee creates a FormFire account and needs to enroll in coverage outside of open enrollment, Brokers can now send one Employee's information to the Carrier.
From your Client Dashboard, select the orange context menu box for your Client and choose Employee List.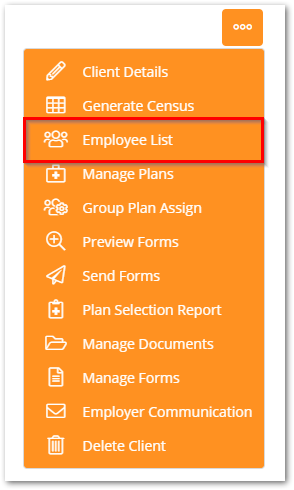 On this page, simply select the orange context menu box by the employee you need to send the form for and choose Send Individual Form.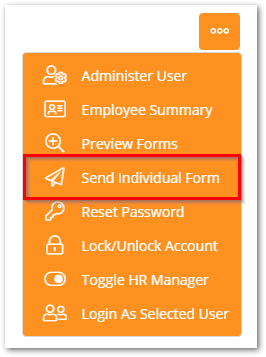 The page states Send Individual Form and the name of the Employee in parenthesis. You'll follow the normal Send Forms process to send directly to the Carrier.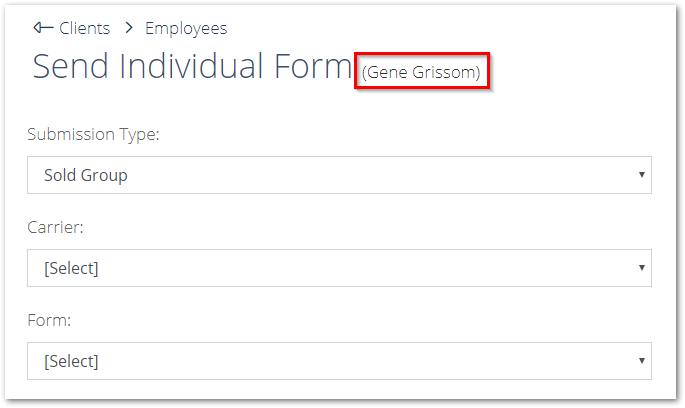 NOTE: Just as with a Client, the individual Employee MUST be listed as Complete before you can send any forms out to a Carrier.
Click
here
to see how you can contact our FormFire Customer Support team for technical assistance. If you need to reach any other department, please visit our
Contact FormFire
page for additional options.