Total household income in the employee interview
This article walks through where the total household income field is located in the FormFire Interview, as well as how to access employee responses in the Administration site.
Total Household Income is found at the bottom of the Your Info page.

Currently, employees are not required to answer this question since it is not universally required by all carriers.
Total household Income in the Administration Site
Total household income data can be accessed by generating a custom census. From the orange menu next to the client name, select Generate Census.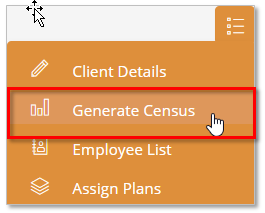 From the Census Type drop-down menu, select Custom Census.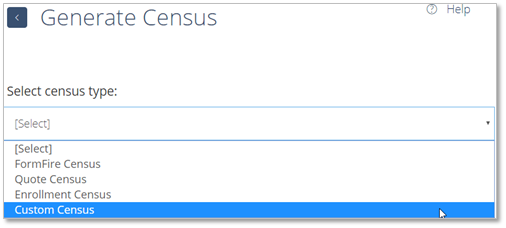 Under Employer Info, select Total Household Income along with any appropriate employee data fields you wish to display on your report.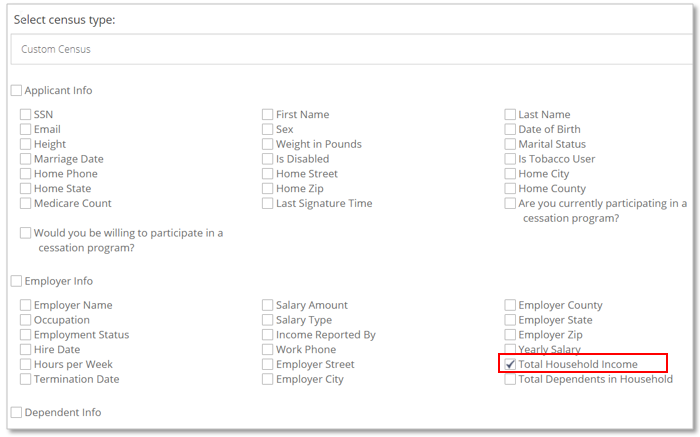 Then scroll down and click Generate Census.

Related Articles: