In FormFire, we require all accounts to have a recovery phone or email on the record in case you lose access to your account's registered email. This ensures that you always have a way to regain access to your FormFire account if you ever forget or lose your registered email.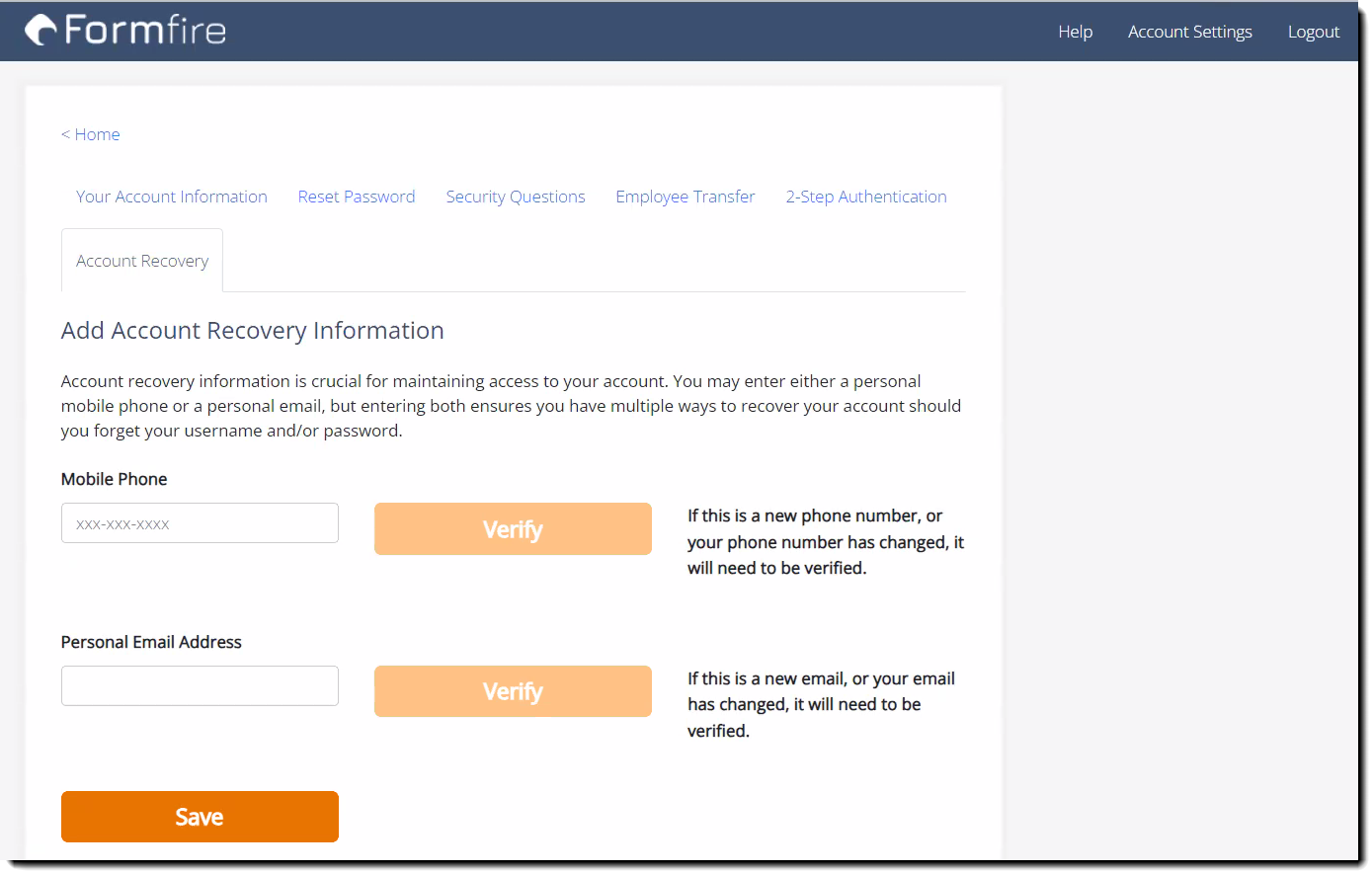 You'll typically add your recovery phone/email when you create your account in FormFire. You can add one or the other or both. We recommend adding both just to be on the safe side.
You will be required to re-verify your account recovery phone/email once every 6 months. This is to ensure that your phone/email is still available for account recovery. If you've changed or lost access to your old recovery phone/email, you can easily change it to a new one.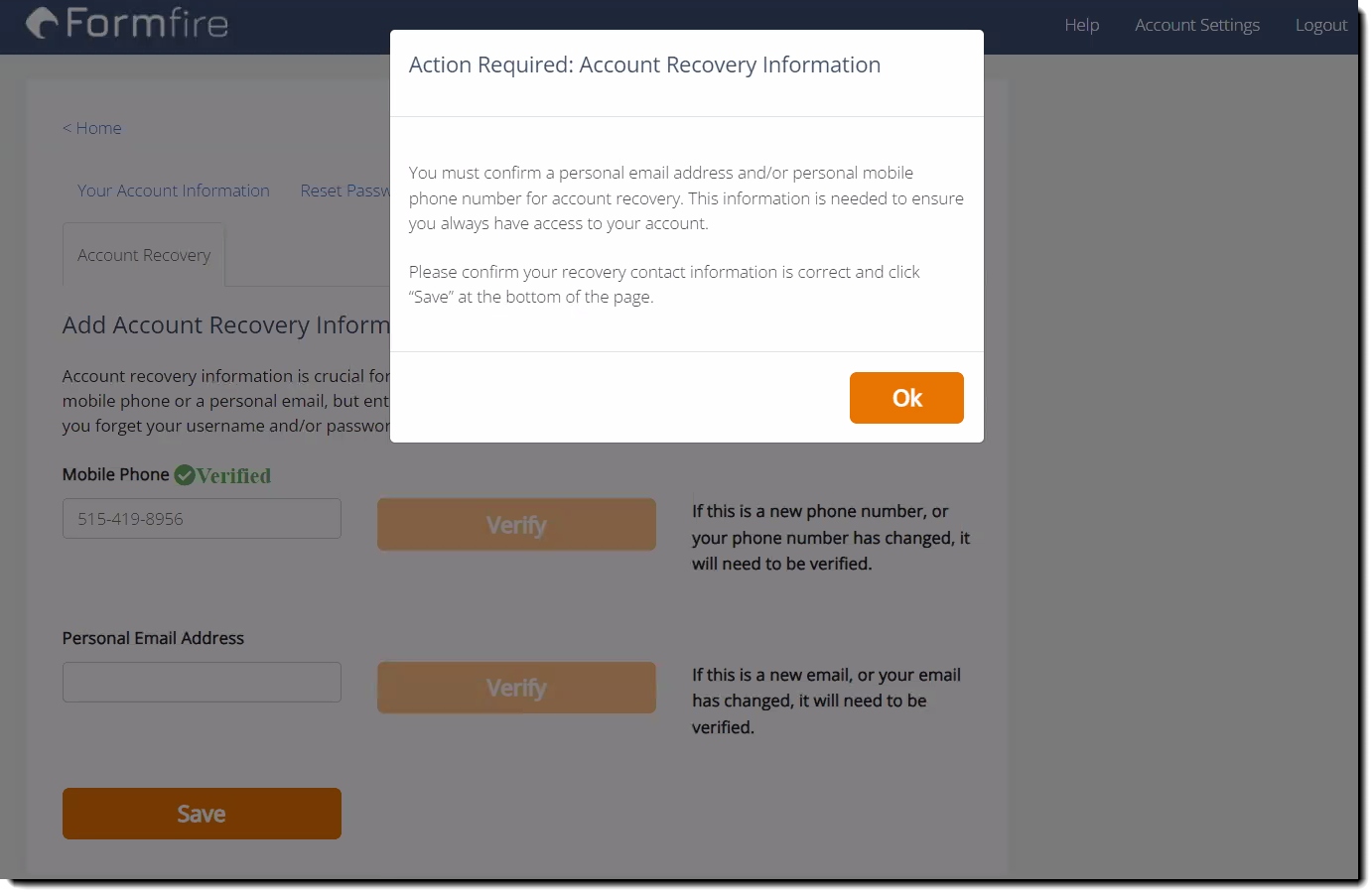 If you lose access to your recovery phone and/or email AND your account's registered email, contact our FormFire Customer Support team for technical assistance.