Recovering your username has never been easier! Please follow the steps outlined below to recover your username online.
There are 2 ways to recover your username:
Contact your company's Insurance Broker or HR Manager

Both have access to this information and can provide you with the needed credential.

Select the Forgot your username? button
Go to Formfire.com/Interview and make the selection just under the green Login button.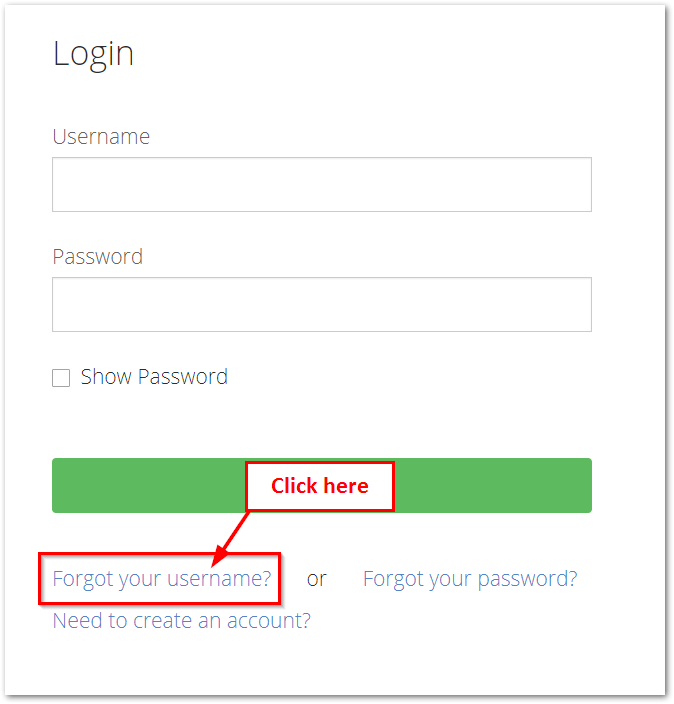 Then, fill out the information on the Recover Username screen:
First Name
Last Name
Date of Birth (MM/DD/YYYY)
Last 4 of SSN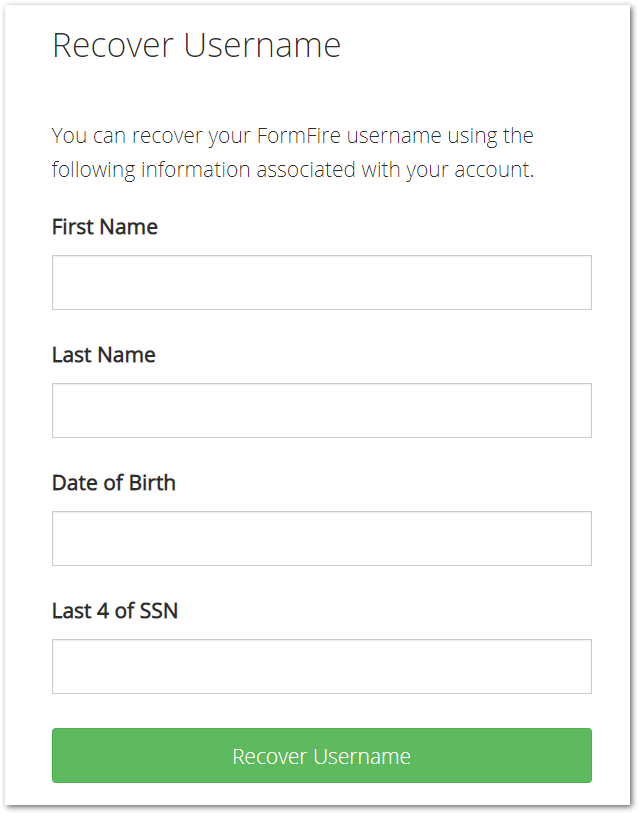 Once you've entered all the required information and selected Recover Username, you'll see this screen: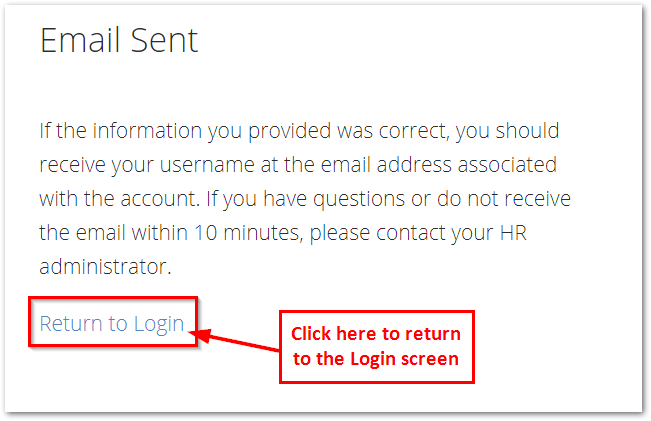 NOTE: The instructions will come from a No-Reply email address. Please check your Spam or Junk mail folder if the email doesn't appear in your inbox within 10 minutes.
Select the Return to Login button to go back to the Login screen to enter in your username.
The email you receive from FormFire will look like this: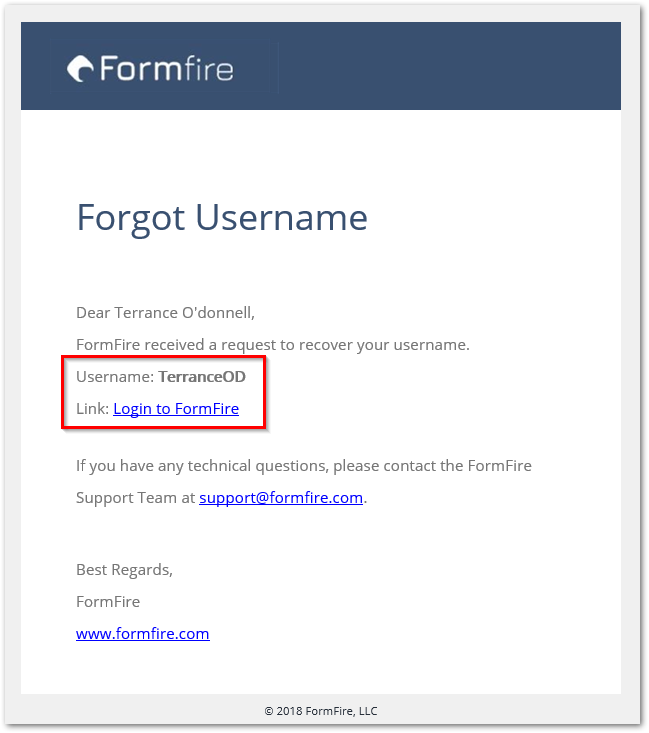 You'll enter in your username on the Login screen to enter into your account.
Why can't I recover my username?
Usernames won't be recovered unless the information you have entered is exactly the same as what is in your FormFire account. For instance, if you've switched Employers, you may find that your email has changed as well as the Employer Code.
If you still are having problems recovering your username, please contact your HR Manager, your company's Insurance Broker or FormFire's Customer Support team.
Click
here
to see how you can contact our FormFire Customer Support team for technical assistance. However, if you have any questions regarding your benefits,
please contact your HR Manager or your company's Insurance Broker
.