If you've filled out FormFire in the past with a previous Employer, you don't need to create a brand-new account with your new Employer, simply perform an Employee Transfer. You can easily transfer your information to your new Employer by following the steps outlined below.
Log into your account and select Account Settings at the top right of the screen.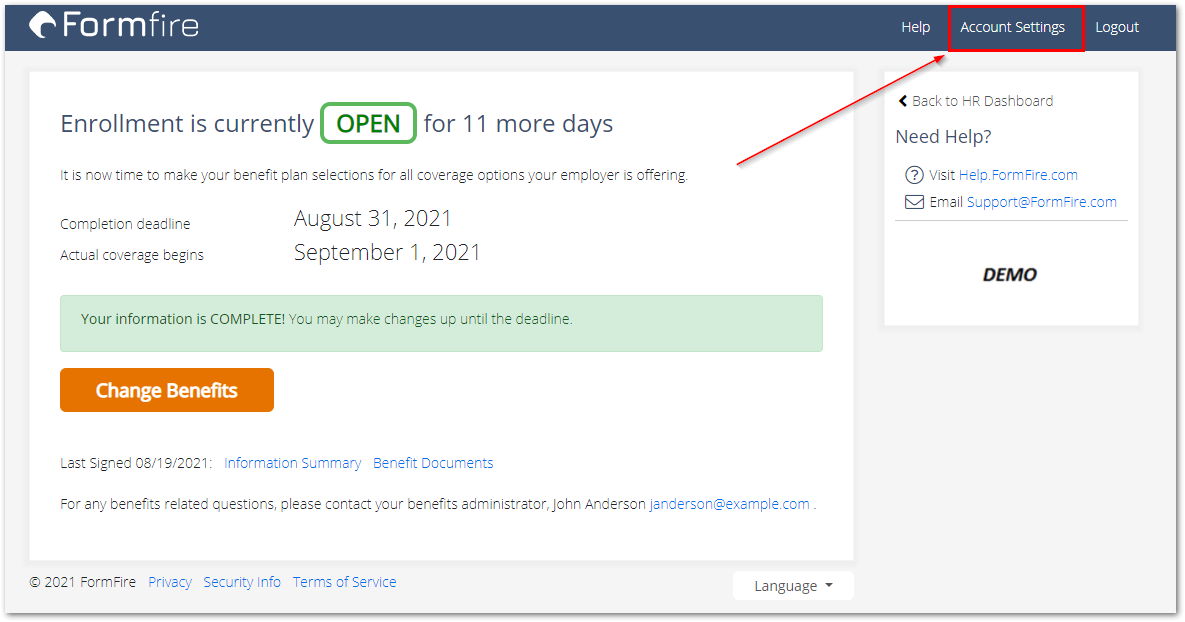 Within Account Settings, you'll see the Employee Transfer tab. Enter in your Employer Code that was given to you in your welcome letter and select Transfer.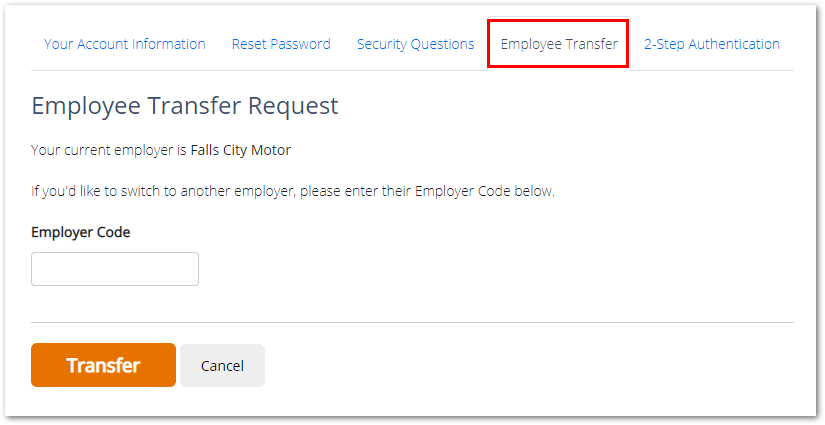 You'll be logged out of your account. This is so that the new Employer information can be added and replace your original Employer's information. Log back in to see the changes.
Click
here
to see how you can contact our FormFire Customer Support team for technical assistance. However, if you have any questions regarding your benefits,
please contact your HR Manager or your company's Insurance Broker
.