New to FormFire? It's easy to get started. All you need is an employer code and a few minutes. Watch the video below or scroll down for the play by play screenshots.
1. Go to www.formfire.com
Click the Sign Up button in the upper right corner (shown below).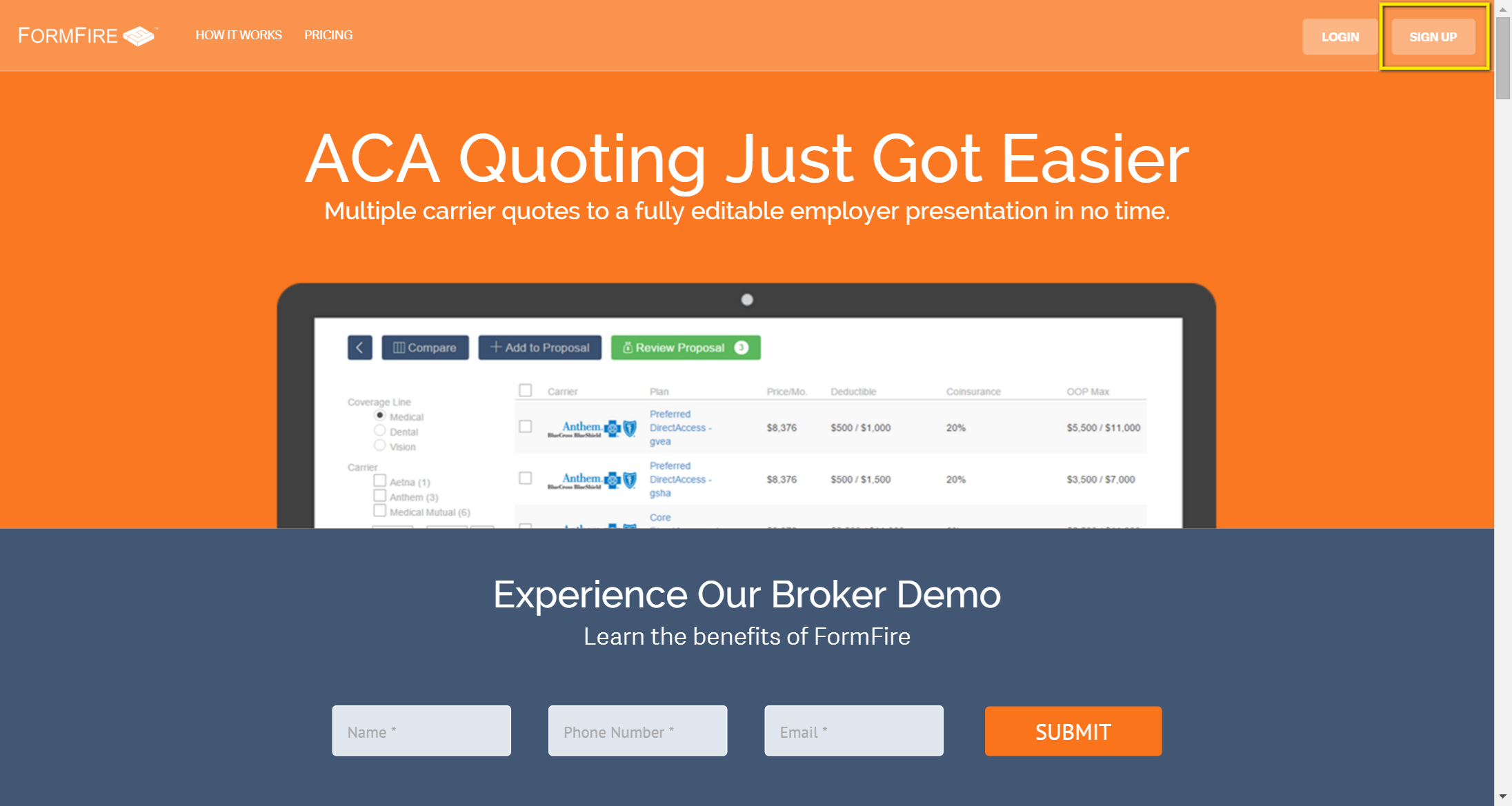 2. Enter your Employer Code
This can be found on the welcome letter sent to you by your HR Manager or insurance broker.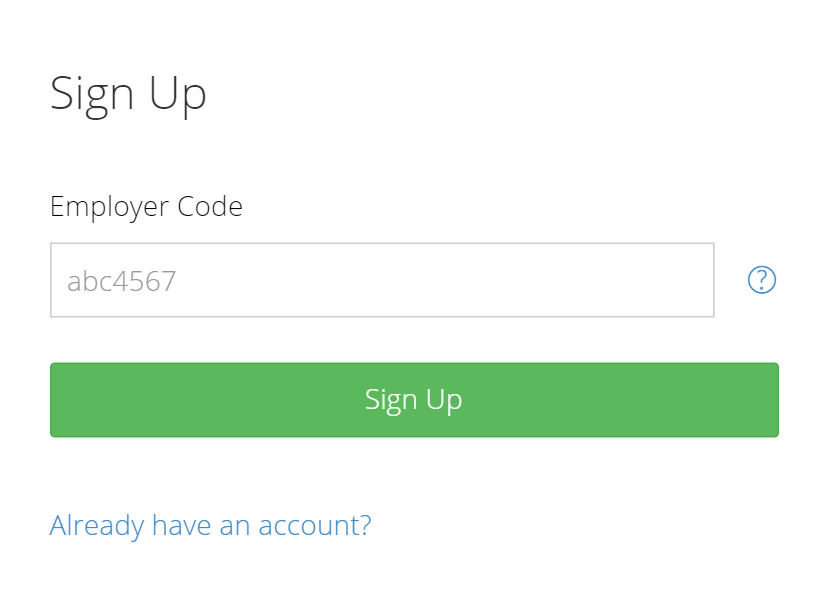 Here's an example of the email: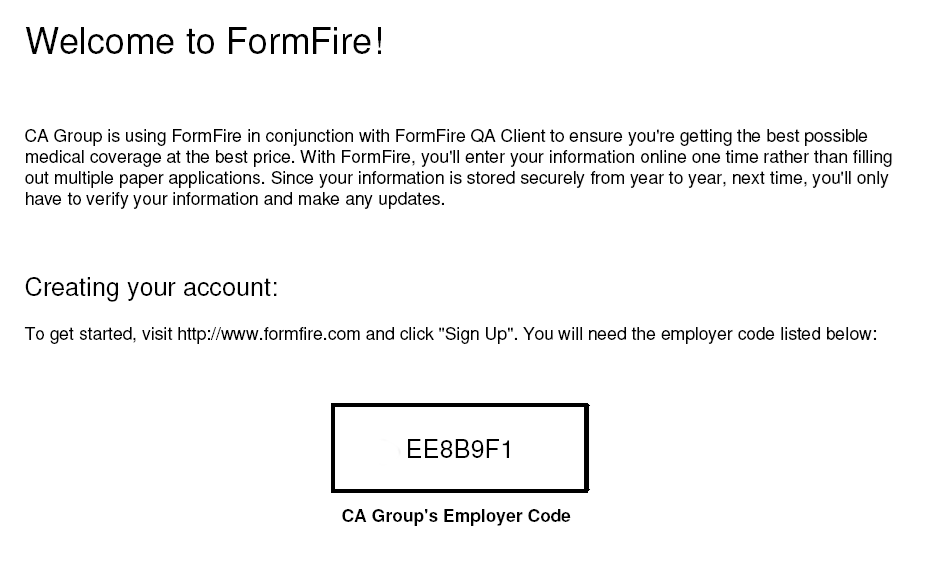 3. Fill out the following pages with valid, accurate account information.
The first 3 pages are setting up your account information:
Basic Information: Plug in your first and last name along with a valid email address
Additional Information: Enter your date of birth and social security number. Make sure your date of birth is formatted as mm/dd/yyyy!
Create Account: Here, you'll choose the username you will use to log into FormFire. No special characters, please!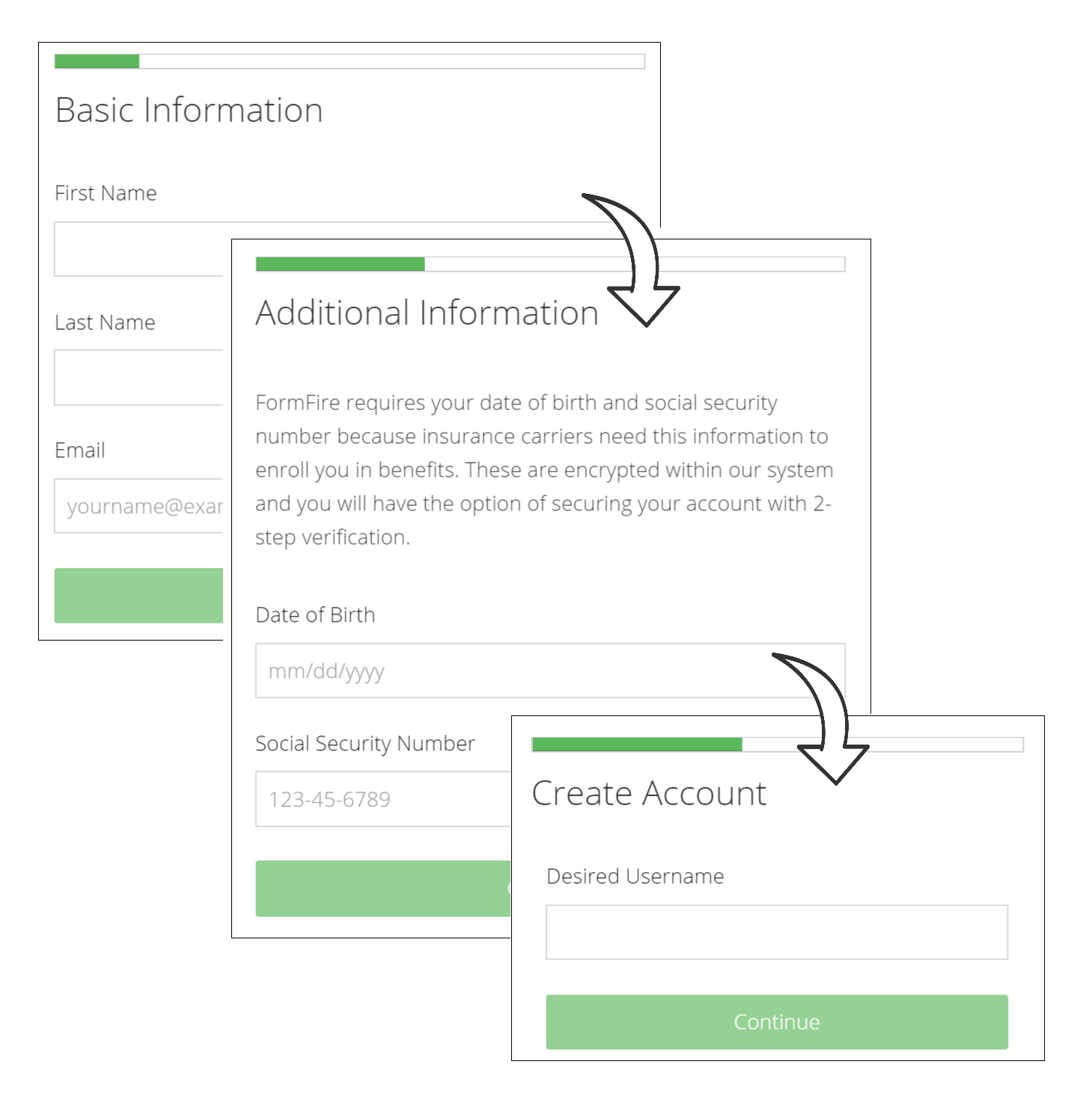 The final pages are to set up your password and the ability to reset it, should you forget it in the future.
Create Password: Use the password requirement hints you will find on the page to make sure you create a secure password.
Contact Information: We will only use this phone number if you need to reset your password. Your device will be sent a code that will be needed to be entered on our website to complete the password reset request.
Security Questions: Make sure these are answers you can remember, as they may also be needed to reset your password and/or verify your account when making requests to our Client Support Team.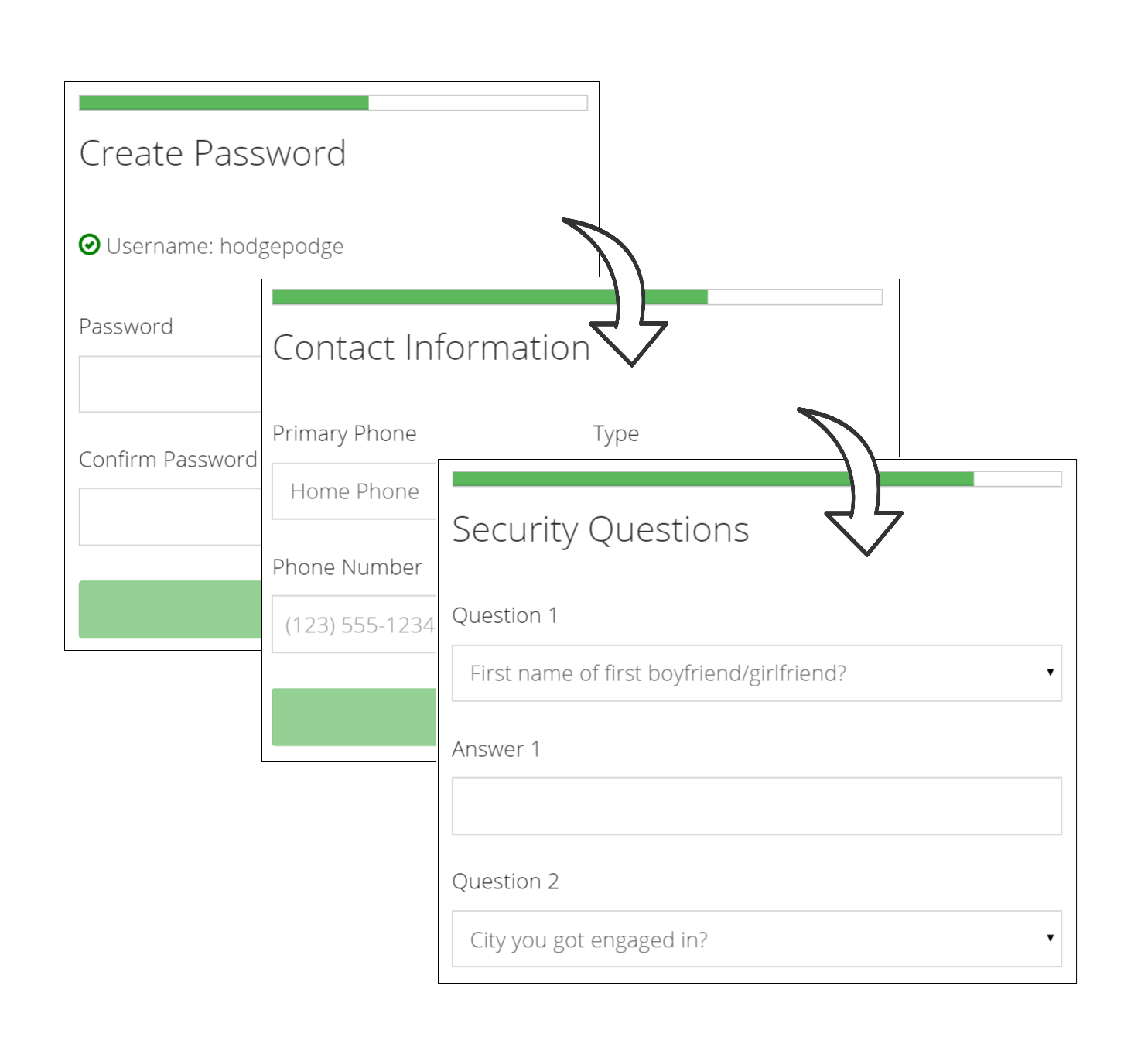 That's it! You created your account!
At this point, you will be given the option to enable 2-step verification. If you choose to do so, the next part will walk you through that setup. If not, you will be directed into your account. Want to know more about 2-step verification? See the article below.
Related Articles: