In order for you to send the Sold Group or enrollment information to MMO COSE MEWA for a Client, you MUST meet the following requirements below.
Your Client must display a Complete Employee Status on your Client Dashboard
The HR Manager completed the MMO COSE MEWA Employer Application

All

required documents

for the submission have been added to the

Document Center
Once those requirements are met, you'll then be able to submit the completed applications to MMO.
Submitting forms through FormFire
Open the orange context menu on your Client Dashboard and select Send Forms.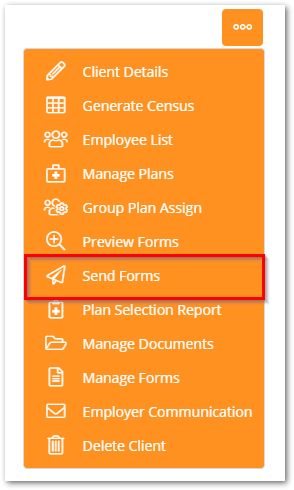 For a medical submission you'll select the following:
Submission Type: Sold Group
Carrier: Medical Mutual COSE MEWA
Form: COSE HWT EE APP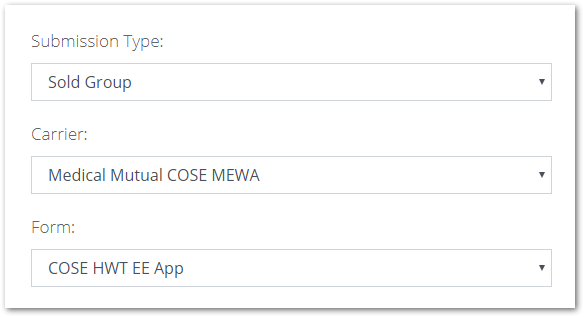 NOTE: Make sure you've selected the form needed in the Form drop-down menu. If the Form drop-down menu says [Select], you'll be prevented from sending your submission to MMO COSE MEWA.
Turn on or off the coverage lines needed for this specific submission in the Coverage Lines to include area.

If you need to add any notes regarding your submission to Medical Mutual, you can do so here in Notes for Carrier. This will be added to the email that the Medical Mutual receives.

Remember, you need to check the box by the File Type to include documents in your submission to Medical Mutual here in Attach Files.

NOTE: FormFire will automatically attach the census and the Employer Application for your submission in this section. Both attach once you've selected Medical Mutual COSE MEWA as the Carrier and the form.
FormFire will send your MMO COSE MEWA submission directly to Medical Mutual, but we give you the ability to Carbon Copy one additional individual. Enter the follow items:
The Carbon Copy's first name
The Carbon Copy's last name
The Carbon Copy's email address (only 1 email address here!)
A password (entered twice)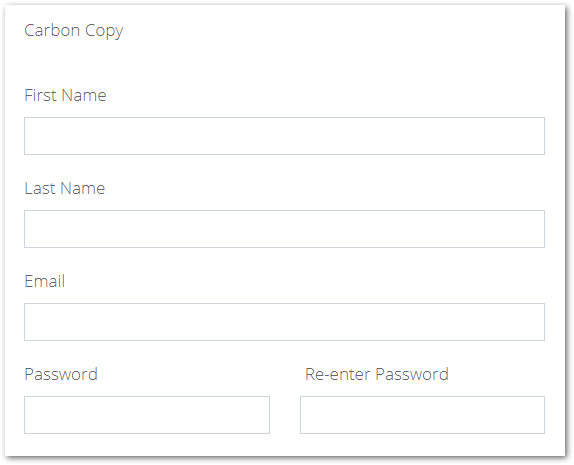 NOTE:
Passwords need to be
at least 8 characters long
and to share with the Carbon Copy outside of FormFire
(via email or another method)
At this point, select the Send Forms button on the screen.

Then, a Confirm Send Forms pop-up menu appears, allowing you to review the attachments you're submitting in addition to the Employees' forms.
If you need to add or remove any of the attachments, select Cancel.
If the attachments are correct, select Send Forms.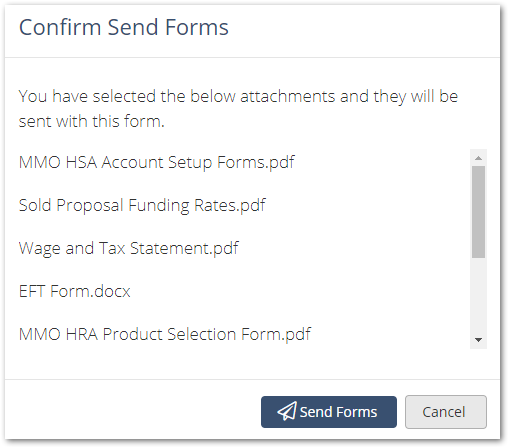 Medical Mutual will review all the information sent and contact you outside of FormFire to either inform you that your Client has been officially enrolled or if they have any additional questions.
Click
here
to see how you can contact our FormFire Customer Support team for technical assistance. If you need to reach any other department, please visit our
Contact FormFire
page for additional options.