Effective Monday, March 30, 2020, our Client Services hours are temporarily changing. Our agents will be available from 9 AM to 5:30 PM EST, Monday - Friday, until further notice.
A Broker Transfer allows an existing Client to move from one book of business to another within the FormFire system. The requesting Broker initiates the transfer. The HR Manager then confirms the transfer request. Remember, this automated process takes up to five business days to complete, unless expedited by the outgoing Broker. You can initiate the transfer by following these steps.
First, the Broker logs into FormFire and selects Client Transfer from the top of the Client Dashboard.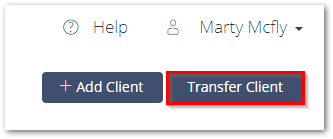 Next, enter either the Client's Tax ID Number or Employer Code.

Once entered, click Initiate Client Transfer.

Confirm the Client, contact name and email are correct. If so, click Yes to proceed.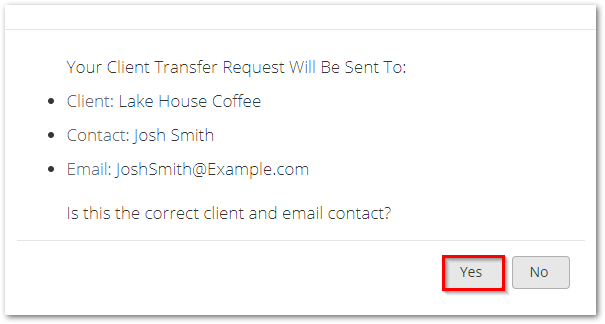 NOTE:
If the contact information shown is not correct, or you receive a message that there are no Employees in the Client, then you must complete a Broker Transfer by having the Client fill out the
online Broker Transfer form
.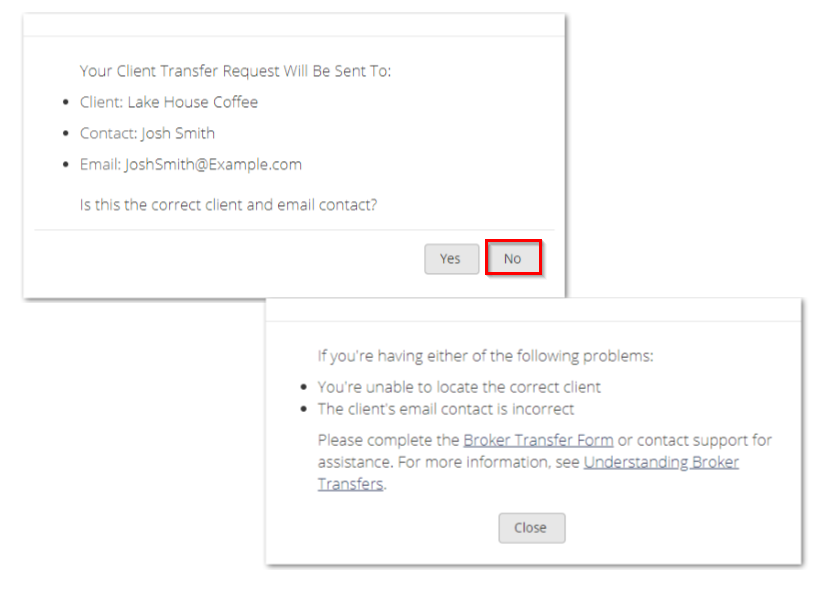 An automated notification is then sent to the Client's human resources (HR) contact, the outgoing Broker and the new Broker.
NOTE: The Client won't transfer unless the HR contact acknowledges the confirmation link in the email notification.
Once approved, the transfer will be completed in five business days. This mandatory waiting period is a courtesy to allow the outgoing Broker time to finish any outstanding business with the Client before the transfer takes place. Although we understand requesting Brokers may want immediate action, this waiting period cannot be bypassed unless the outgoing Broker expedites the transfer by clicking the associated link in the email notification as shown below.
If the outgoing Broker doesn't need time to tie up any loose ends, they can click Expedite Link which gives the option to expedite or decline. ​If expedited, the transfer is effective immediately.