Brokers, HR managers and Employees can self-reset their passwords by verifying personal information. Also, Brokers can reset an employee's password from the admin portal with permission of the employee. You'll need to verify the last 4 digits of the employee's social security number. A notification will go out to the employee via email that their password has been updated
Resetting a Password for yourself:
To self-reset your password, go to https://www.formfire.com/interview/ and select Forgot your username/password?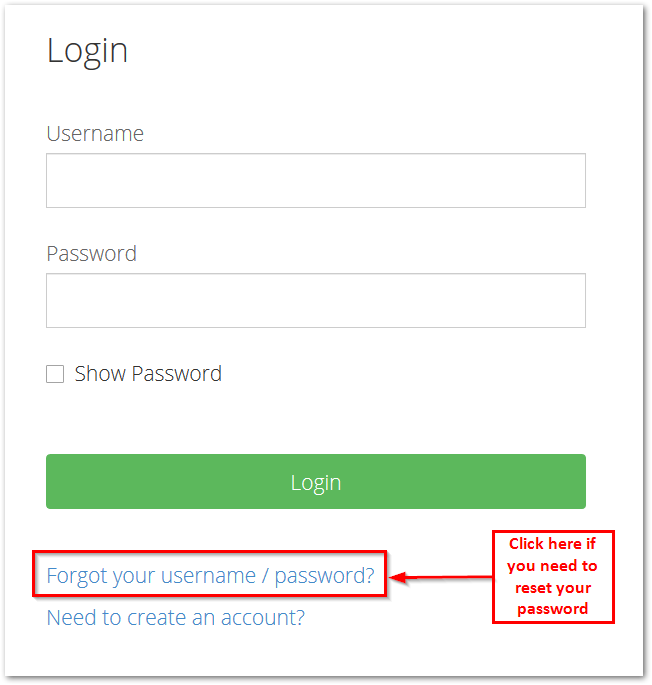 Choose a method of verification (Email or Personal Information) and provide the needed information. If you still have trouble accessing your account, give our Client Support Team a call at 216-367-9730.
Resetting a Password for an Employee:
First, find your group on the Client list and hover over the orange action menu. Click on Employee List.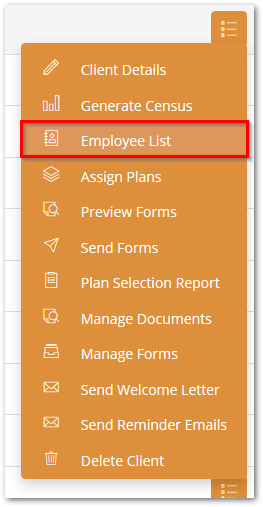 Then, find the employee and choose Reset Password from the orange action menu.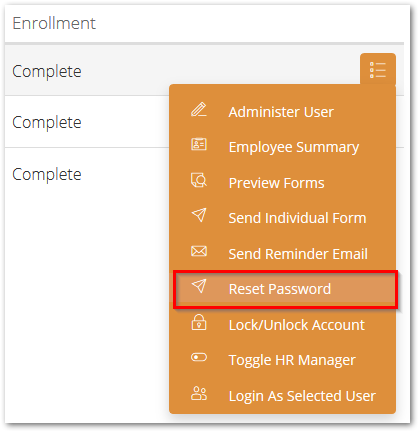 From there, you'll be taken into the employee's personal information. Follow the checklist and create a temporary password for the employee. The employee will be required to create a new password when they log back in.
*Remember, you must verify all information with the user before you reset the password.