Occasionally a broker will encounter an employee that has a preexisting account outside of the broker's view. In this instance please note the FormFire support team does not move individuals unless the request is made directly from the actual employee or HR person. Fortunately, the employee can move themselves using the employee transfer feature.
The following article outlines the broker process for moving an unassigned individual from your Individuals section into one of your groups.
Go to the "Individuals" selection.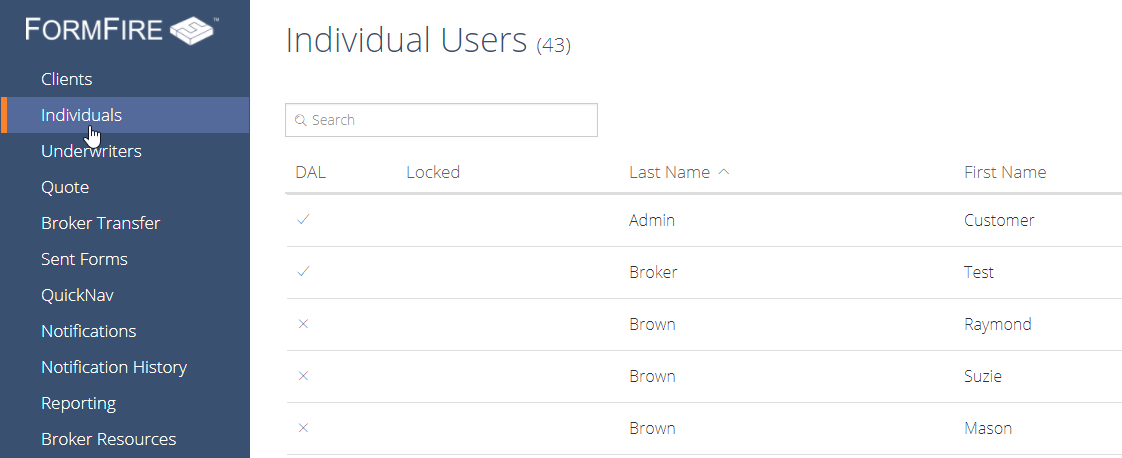 Select the employee's name and click "Administer User".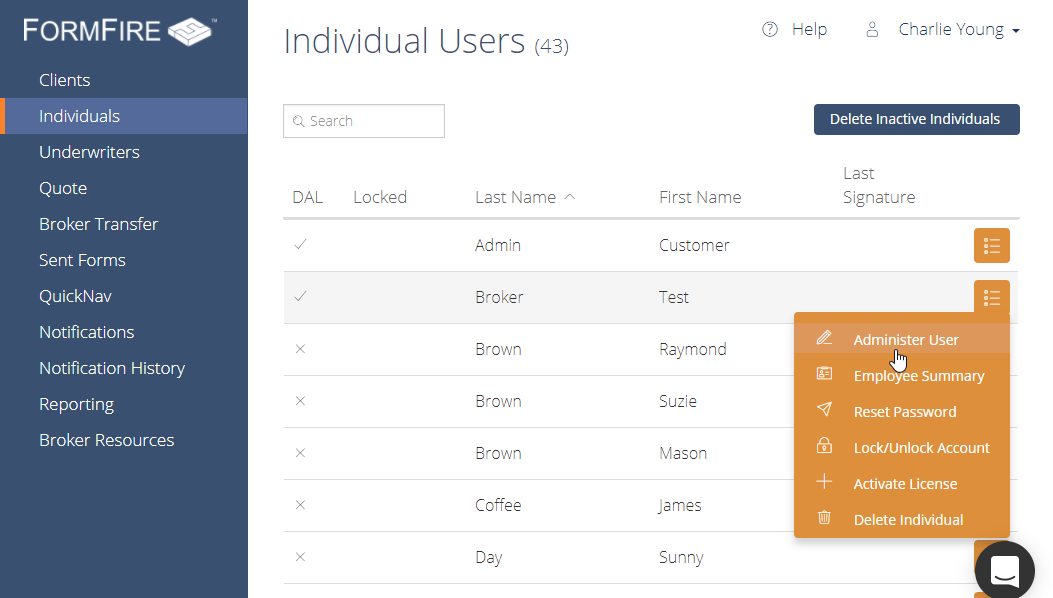 Select the company the user should be listed under and click "Save".

The user will now appear in the employee list for that employer group.
Please visit the link below if you would like to know how the employee can easily move his or her own account to a new employer without requiring additional assistance.
Related Article: