When Employees make changes to their accounts outside of the open enrollment period, Brokers and HR Managers can opt to receive a notification via email that resembles this: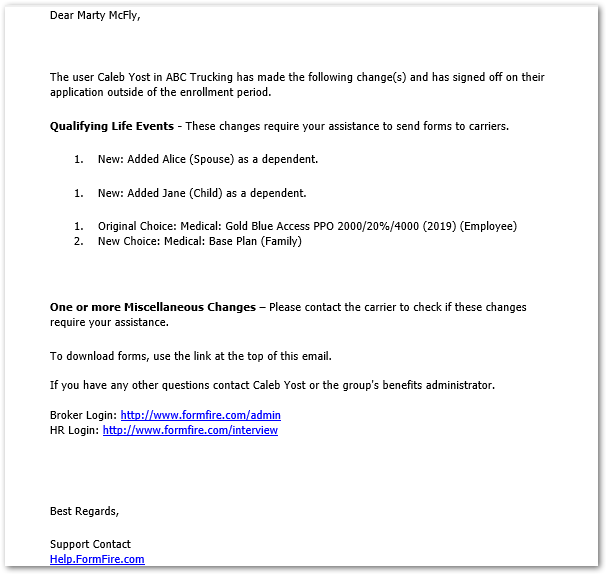 These notifications are to highlight that an action is now required of the Broker to submit the changes to the Carrier. FormFire allows you to send forms for an individual Employee to a Carrier without having to submit the entire Client. All notification emails are also logged in your Notification History for review even if the email is lost.

Turn on/off the notification
Find your name on the top right-hand side of your account. Click and select Account Setup.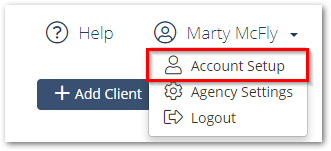 On the Notification Settings page, you can turn on any notification that you'd like to receive by adding a checkmark to the box right by the notification name. To turn off, uncheck the box right by the notification name.
For a Qualifying Life Event, you'll find this notification under the Employee notification section titled Qualifying Life Event Change Notification.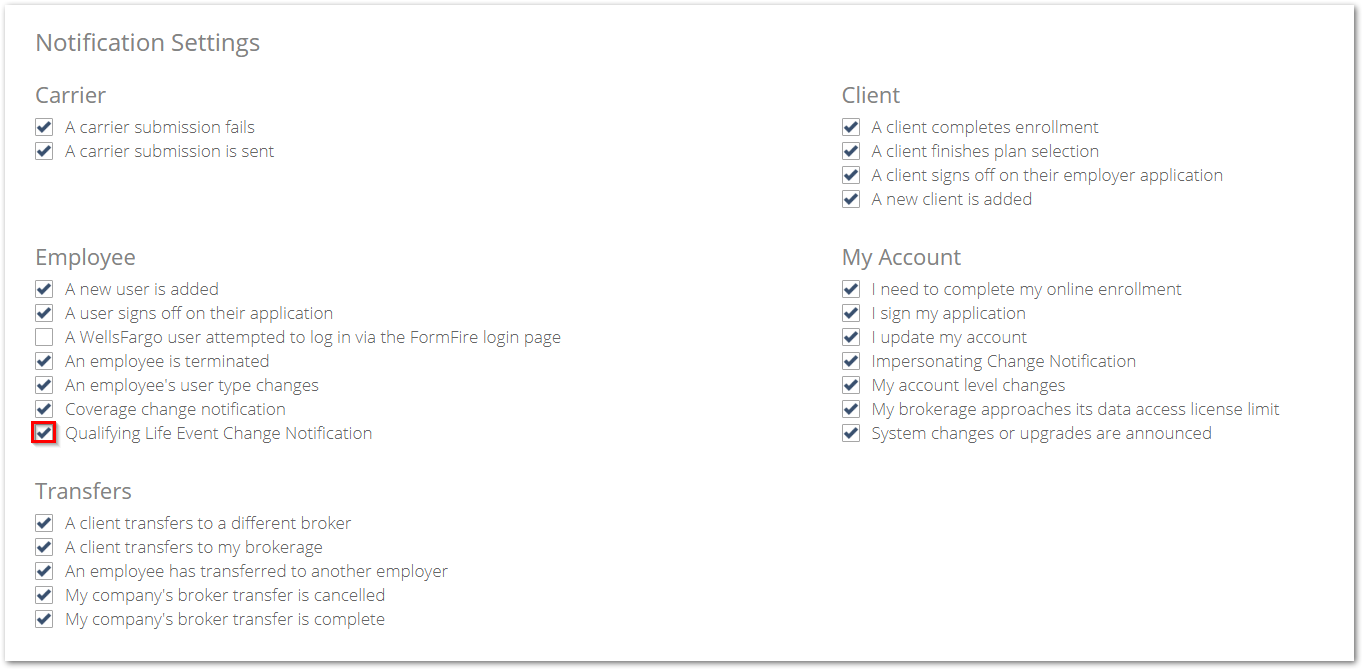 Click
here
to see how you can contact our FormFire Customer Support team for technical assistance. If you need to reach any other department, please visit our
Contact FormFire
page for additional options.